The US Didn't Qualify for the World Cup and Fans Are Losing Their Minds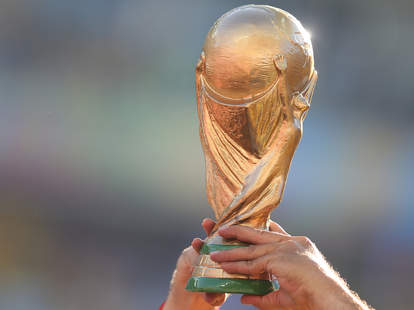 Tuesday will become an infamous date for US soccer fans. It's not fake news, the United States failed to qualify for the 2018 World Cup in Russia after losing to Trinidad and Tobago 2-1. The failure to qualify required a US loss with wins by Panama and Honduras, and the stars aligned in the most horrible way for the US men's team. (And yes, of course, there was a terrible call in another game that helped things along.)
It's the first time since 1986 the US will not take part in the World Cup. The chances of it happening were minuscule. Even a tie would have had the US in pretty good shape.
Alas, they could not get it done. With reality setting in, fans of the US Men's National Team realized they would have to wait until 2022 to see Christian Pulisic in a World Cup. Many were ready to burn the whole system to the ground.
Fans seem to be taking it pretty well, though.
On the upside, the US Women's National Team is actually good. They're the reigning world champions and the next women's World Cup isn't that far off. It'll take place in June of 2019.
Sign up here for our daily Thrillist email, and get your fix of the best in food/drink/fun.
Dustin Nelson is a News Writer with Thrillist. He holds a Guinness World Record but has never met the fingernail lady. Follow him @dlukenelson.