Office Potluck Email Mistakenly Sent to 25,000 Employees, Reply-All Chaos Ensues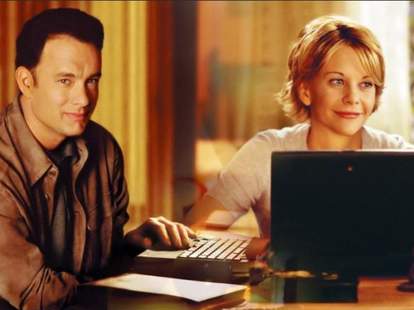 Here's a hot take: Reply-all is the modern day plague. An utterly futile email chain, sent repeatedly to an endless number of innocent, unsuspecting recipients is, by definition, an epidemic. It spreads like contagion. So, when a tender email about an office holiday potluck was sent (mistakenly) to 25,000 different Utah state workers, it's only reasonable that chaos followed.
In addition to the roster of utterly senseless reply-all emails from folks requesting to be taken off of the thread (will we ever learn?), we can also assume that thousands of Utah residents were made glaringly aware of the fact that Sarah-Beth is not allergic to gluten but she'd really prefer to steer clear of wheat products, I.T. Andy will be bringing his famous lemon meringue pie, and someone's boss, Jim, will prove he's a relatable guy by requesting a Green Day song at karaoke. 
This is a surefire way to poison an inbox.
As depicted in the helpful infographic above, it took little time for the "release me" reply-all messages to spread like Swine Flu, infecting unread mailbox tabs by the masses. A number of frustrated recipients, tech savvy enough to take their rage to a different platform (rather than, well, replying-all), tweeted about the great storm of unnecessary internet communication. One martyr updated his bio to read, "#ReplyAllGate victim/survivor." Memes began to generate. The epidemic was in full swing. 
Listen to their stories:
This is real and it's an emergency. Started out as a potluck and $5 white elephant gift exchange in one department and someone accidentally cc'd every state employee. I fear this will never end. https://t.co/fL1NBOlsZW

— Spencer Cox (@SpencerJCox) December 7, 2018
Sign up here for our daily Thrillist email and subscribe here for our YouTube channel to get your fix of the best in food/drink/fun.