Venus and the Bright Star Antares Pair Up in the Night Sky Tonight
It'll be easy to spot the Earth's sister planet hanging out by a beautiful, bright star tonight.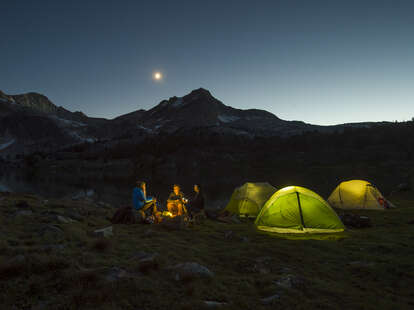 Photo by Scott Markewitz via Getty Images
We often highlight when there are conjunctions or a close pass between planets or a planet and the moon. However, this can happen between all kinds of celestial objects out in space, even if not all conjunctions are an eye-catching sight.
On October 15, you can spot a close encounter between Venus and the bright orange star Antares, as NASA's Jet Propulsion Laboratory has highlighted in its monthly What's Up feature. You'll find them just about a degree and a half apart. You can see just how close that is in the sky map below from NASA.
You'll find the pair in the southwest sky just after sunset. Unlike the grouping between Saturn, Jupiter, and the moon this week, Venus and Antares are going to be just about on top of each other. Venus isn't at its brightest right now, but it's still relatively bright. If you're looking for a hand tracking down the planet, an app like SkyView can be helpful.
It won't be too long after this pairing that Antares will dip below the horizon for the season, not coming back into sight for months, per EarthSky.
If you look just a little further south, you'll also be able to see Saturn, Jupiter, and the moon, which will not be as close together as they were earlier in the week. They're easy to see because they're some of the brightest objects in the night sky. Jupiter is currently the brightest object in the sky other than the moon. It's a great night to be out early peering around the night sky.