The main attraction of Jurassic Park was clearly the dinosaurs. But if there were no dinosaurs on Isla Nublar, it would have made for a pretty solid vacation anyhow. (Especially if Mr. DNA was still your tour guide for no particular reason.)
That's not far from what you'll get with a new adventure from Off the Map Travel. The journey will take you to the beautiful remote island of La Reunion where you'll sleep under the stars and lush vegetation in a clear bubble.
Located in the Indian Ocean between Mauritius and Madagascar, the French island is a unique vacation. "With populations from Africa, Madagascar, Asia, and Europe," writes Off the Map, "the island's success is its melting pot of cultures."
Recommended Video
Please Don't Hang Up: The Best Things to See, Eat, and Do in Seattle, WA
It's a volcanic island with a topography reminiscent of Hawaii. You'll get to experience that firsthand because the trek starts with a helicopter flight over the forest and volcano. It ultimately lands at Hiker's Eden, a lodge far from... well, everything. 
Once you arrive at the lodge, you'll be met with a Creole lunch cooked over an open fire, a hike through lava tubes and caves, and a ziplining excursion. Then you'll lay your head to rest under the stars in a bubble not unlike what Off the Map previously offered on the neighboring island of Mauritius. The company has also launched stays like a glass box hanging over the sea in Norway and a sled hotel in Finland from which you can watch the northern lights.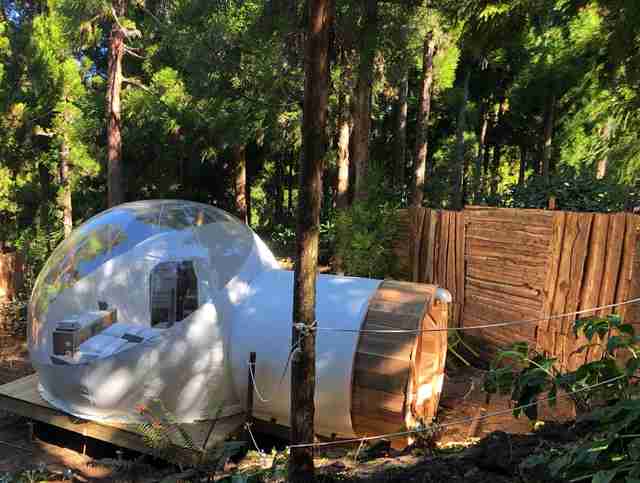 Whether or not you're familiar with the uniquely crafted trips Off the Map offers, it's clear this is an incredible vacation and that it will not come cheaply. This trip is kind of like the products in the glass case at a store that says inquire for price. You have to send them a message to get starting prices, and they'll tailor the journey to what you're looking for.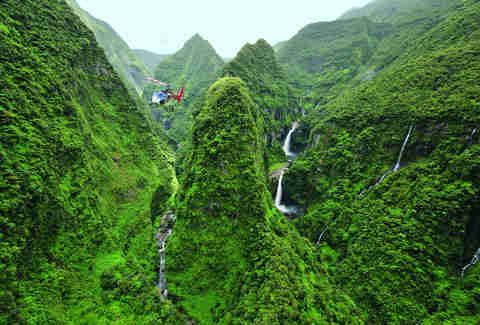 Sign up here for our daily Thrillist email and subscribe here for our YouTube channel to get your fix of the best in food/drink/fun.