This Map Reveals the Healthiest (and Unhealthiest) Cities in America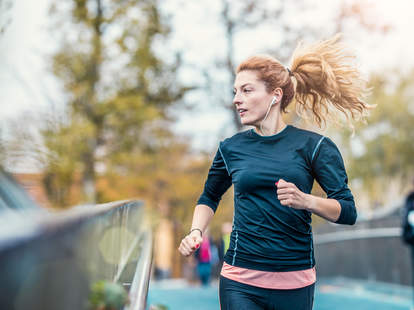 Ask most of my NYC friends what it means to have a "healthy lifestyle" and they'll tell you it's sleeping at least four hours a night and having a balanced negroni. That said, New Yorkers walk half a mile from their jobs to the bar, snack on heart-healthy oysters during happy hour, and drunkenly tell their sad friends to see a therapist.
It can be difficult to measure "health" in communities, but the prevailing culture of NYC -- the built-in exercise of a commute, healthier bar snacks, a focus on mental health -- is what earned the city spot No. 6 out of 174 in WalletHub's new ranking of the healthiest and unhealthiest cities in America. To achieve this ranking, the personal finance company compared more than 170 of the most populated cities across 43 key indicators of good health. They also focused on four key dimensions: 1) Health Care, 2) Food, 3) Fitness and 4) Green Space, according to a summary of the findings. 
The healthiest cities in the US
20. San Jose, CA
19. Boston, MA
18. Fremont, CA
17. Burlington, VT
16. Salt Lake City, UT
15. Minneapolis, MN
14. Huntington Beach, CA
13. Honolulu, HI
12. Los Angeles, CA
11. Austin, TX
10. Chicago, IL
9. Scottsdale, AZ
8. Irvine, CA
7. Denver, CO
6. New York, NY
5. Washington, DC
4. Portland, OR
3. San Diego, CA
2. Seattle, WA
1. San Francisco, CA
The unhealthiest cities in the US
20. Amarillo, TX
19. Fayetteville, NC
18. Lubbock, TX
17. Columbus, GA
16. Jackson, MS
15. Baton Rouge, LA
14. North Las Vegas, NV
13. Toledo, OH
12. Corpus Christi, TX
11. Mobile, AL
10. Detroit, MI
9. Fort Smith, AR
8. Augusta, GA
7. Huntington, WV
6. Montgomery, AL
5. Memphis, TN
4. Shreveport, LA
3. Gulfport, MS
2. Laredo, TX
1. Brownsville, TX
Now let's break this down a little bit, because you can score tremendously in one key indicator and still tank overall. Laredo, Texas is a great example of that -- it ranked No. 1 for lowest cost of a medical visit but is second to last on the overall list of healthiest cities. In fact, aside from Austin, cities in Texas didn't even make it to the top 80 healthiest. Take a quick glance at the least healthy cities and you'll where the majority lies.
Aside from cost of medical care, WalletHub ranked lowest premature death (San Jose, California), most mental health counselors per capita (Burlington, Vermont), lowest percentage of fruit and veggie avoiders (Portland, Maine), most healthy restaurants per capita (Portland, Oregon), highest physical activity (Seattle, Washington) and more. Check out the full list here. 
Point is, the idea that health is a hot yoga instructor sipping her green juice at psychotherapy is a myth. The key to longevity is living in a place that gives you access to healthy options and makes it simple to incorporate beneficial actions -- like walking -- into your everyday life. Oh, and not doing whip-its, etc. etc.
Sign up here for our daily Thrillist email and subscribe here for our YouTube channel to get your fix of the best in food/drink/fun.