Wendy's Is Giving Out Free Burgers Again This Month
It's no April Fool's Day joke. Wendy's is offering free burgers in April.
Anyone who has downloaded the Wendy's app knows this has become a reliable routine. At the start of each month, Wendy's adds some kind of special deal to the app, and there's almost always one that involves a free burger. In addition to relentless trolling McDonald's in 2018, the square burger chain has been offering buy-one-get-one-free deals on Dave's Singles and spicy chicken sandwiches.
Right now, you can still take advantage of the March Madness offer where you get a free Dave's Single burger with any purchase. That lasts through April 7. There are also a few new deals on offer, including buy-one-get-one-free deals on a Dave's Single burger or large chicken sandwich. Both of those deals last through April 16.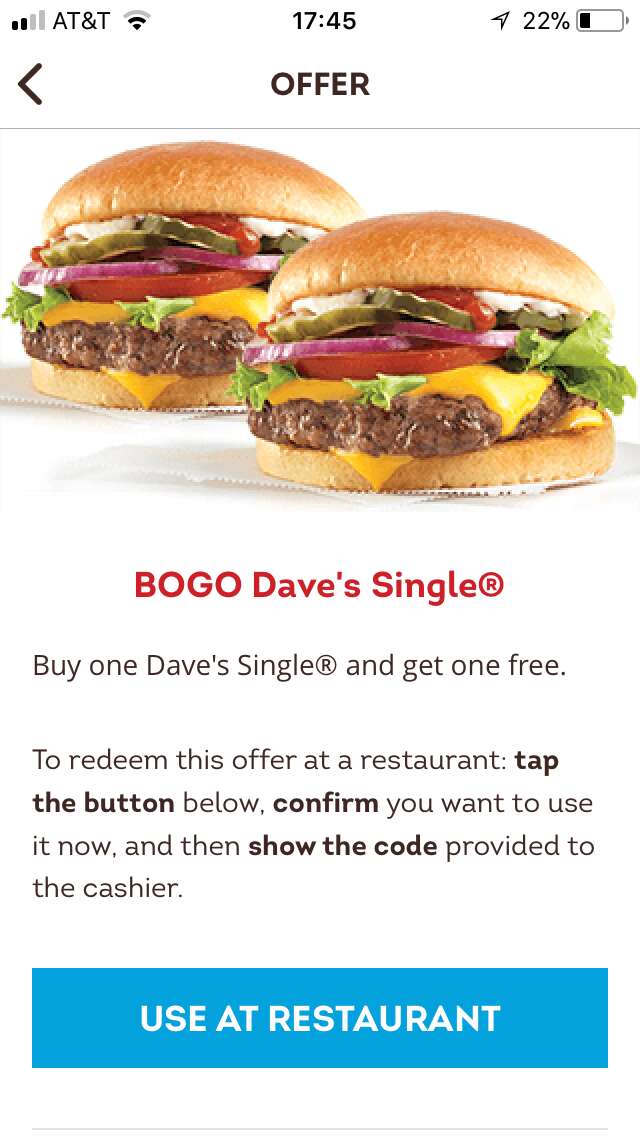 To fill your craw with free burgers, download the Wendy's app. Once you've got the app, navigate to "Account" and then "Offers." The specials are all lined up there and can be used for in-store on online orders.
Additionally, you'll find a coupon for $2 off a full-sized salad or an offer for a $1.99 Dave's Single burger in the app. Not a bad stack of deals if you like Wendy's and are a human who eats lunch. Go use some coupons and make your grandma proud.
Sign up here for our daily Thrillist email, and get your fix of the best in food/drink/fun.
Dustin Nelson is a News Writer with Thrillist. He holds a Guinness World Record but has never met the fingernail lady. Follow him @dlukenelson.