This Adorable Dog Really Took Its Time on the Westminster Dog Show Agility Course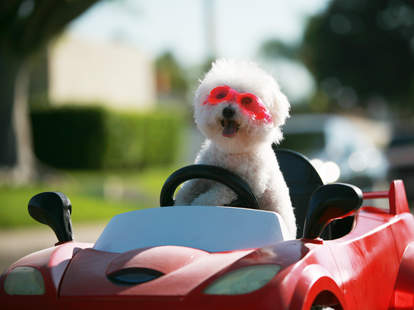 Winky also competed at the Westminister Dog show, but took a radically different approach. People cheered, clapped, and whooped, but Winky never changed speed. This beautiful, pure, lazy dog derped about, and even stopped to chill for a second atop an obstacle -- presumably to enjoy the view, a great example for the rest of us.
With 92 faults, Winky finished at an incredible 192 seconds. For perspective, Rudy the bulldog made it in 46.63 seconds, 51.63 with faults. The winner completed the course in 32.05 seconds.
But in the game of life, who's to say Winky is not the winner?
h/t Digg, For the Win
Sign up here for our daily Thrillist email and subscribe here for our YouTube channel to get your fix of the best in food/drink/fun.