The Most Expensive Cities in the World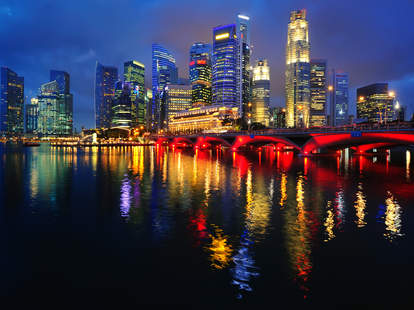 If you can count on any constant, it's that Singapore is the most expensive city in the world. The Asian city-state claimed the title back in 2014, again in 2015, and surprise, surprise... again in 2016.
The Economist Intelligence Unit's World Cost of Living Survey, which took into account 50,000 individual prices of more than 160 items in major cities spanning more than 203 countries, once again crowned Singapore the world's most expensive city. While Singapore remained atop the pertch, the rest of the top cities saw a fair amount of change. For instance, Zurich climbed from fourth place last year to become the second most expensive city, while Hong Kong came all the way up from ninth place to third.
One major shift this year comes from the rise of US cities, as both Los Angeles and New York find themselves in the top 10. The shift mostly stems from a strong dollar and a weak euro, a currency change that brought New York City to its most expensive levels since 2002.
As far as the cheapest cities go, most of the bottom are in serious crises, with the bottom three comprising Caracas, Venezuela; Damascus, Syria; and New Delhi, India.
Check out the 10 most expensive cities below, and when you write that rent check every month, just be happy you don't live in New York. And if you're a New Yorker: sorry.
The 10 Most Expensive Cities in the World
8. Los Angeles
8. Seoul
8. Copenhagen
7. New York
6. London
5. Paris
4. Geneva
2. Hong Kong
2. Zurich
1. Singapore
Sign up here for our daily Thrillist email, and get your fix of the best in food/drink/fun.
Kara King is a News Writer at Thrillist and needs to move to a cheaper city. Send news tips to news@thrillist.com and follow her at @karatillie.