The Coolest Things You Can Do With Apple's New iOS 11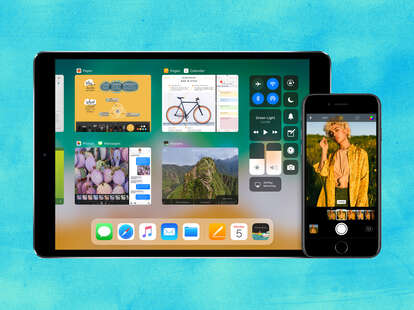 Apple/Daniel Fishel for Thrillist
Every new Apple iOS announcement comes with its own suite of flashy new features worth getting excited over, and today's unveiling of iOS 11 is no different. On stage during the keynote at the tech giant's annual developer conference, Tim Cook and company announced a whole bunch of new tools and functionalities that will not only serve as the backbone for the much-anticipated new iPhone coming later this year, but will most certainly spruce up your existing iPhones and iPads. Here's why you should be looking forward to it.
Siri will provide even more human-like help
Siri may seem a bit behind the curve compared to the slick AI voice assistants like Alexa and Google Assistant, which've come into their own in the past couple years, but Apple's hoping to give it the boost it needs in iOS 11. One significant improvement is Siri's voice -- both male and female versions -- which has been finely tuned to adjust based on context and sounds remarkably natural. It's also been enhanced to offer more personalized suggestions based on the way you use other native apps like Safari, News, Mail, and Messages, and will even help you translate from English to Chinese, French, German, Italian, or Spanish (it'll support more languages down the road).
You'll be able to send better texts faster
The native messaging app, which got a huge update in iOS 10, is getting a number of handy updates in iOS 11 as well. For one, it makes it much easier to access and scroll through the in-message apps via a new app "drawer" at the bottom of the screen, so you'll be free to compose a perfect and appropriate response much faster than before (looking at you, GIF search engine). All of your existing messages and conversation will now automatically sync with new devices, an ability that annoyingly did not exist before.
You'll be able to pay friends back Venmo-style
Even though Apple Pay can be an incredibly convenient payment method, most of us aren't using it on the regular. However, there's a good chance that will change with the rollout of iOS 11, where Apple Pay is slated to become a Venmo-killer, enabling friends and family to make and receive payments right inside Messages. This new feature will allow users to quickly pay one another via Touch ID with any existing credit/debit cards in their Wallets, then cash out into their bank account.
You'll quickly change settings in a flash from the lock screen
It'll now be much easier to switch up and toggle between functions from your lock screen without having to swipe through different menus. That's thanks to a brand new Control Center, which exists all on a single page and features panels to adjust brightness, turn on Bluetooth/Wifi, mirror your screen, lock the screen orientation, set an alarm, change the current track, and more. And if you want to access any of those tools' advanced features, 3D Touch the designated button to reveal even more options.
You'll be taking even better professional-grade photos
While iOS 10 ushered in a number of impressive camera features, iOS 11 gives you even more power. Now, you'll be able to enhance and edit Live Photos by adding looped and long exposure effects, and even select different "key" or default photos from within the moving image. For those with an iPhone 7 Plus, Portrait Mode is getting a big overhaul, too. You'll be capable of making those images look even more professional with the integration of optical image stabilization, True Tone flash, and HDR (high dynamic range). Apple's also found a way to compress mobile image files on the 7 and 7 Plus, so maintaining a jam-packed photo library won't necessarily doom your device's storage capacity.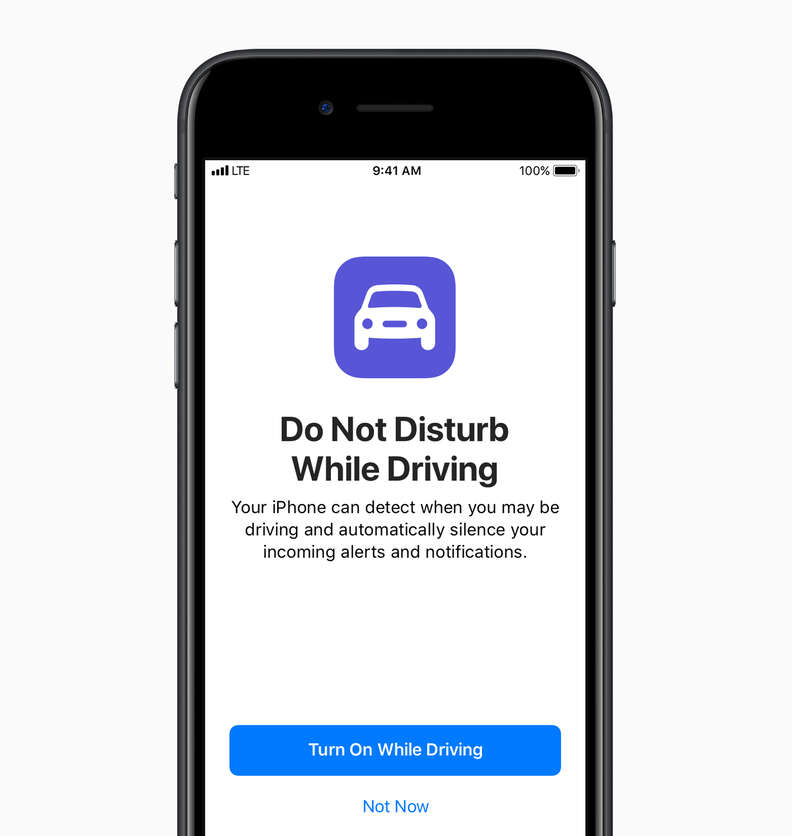 You'll be less tempted to be a distracted driver
While not specifically a part of Maps, there's a new Do Not Disturb safety feature built into iOS 11 that can automatically detect when you're driving, and subsequently disable incoming messages and notifications so you're not tempted to check your phone until you get where you're going.
Apple Maps will show you exactly where to go, indoors and out
After finally becoming a legitimate competitor to Google Maps a couple years back, Apple Maps in iOS 11 further distinguishes itself with some exceptionally helpful new features. Specifically, it will provide comprehensive indoor maps for a growing list of malls and airports. It's also packed with some fresh navigation enhancements, integrating speed limits on your route and lane guidance to help prevent you from missing highway exits.
Your iPad is going to become so much more useful
The cool new features packed into iOS 11 aren't limited to iPhones, of course, and there are a number of iPad-specific multitasking enhancements worth mentioning. For one, there's a new and larger customizable dock feature, which enables you to have even quicker access to all of your most-used apps. That's in addition to a brand new drag-and-drop system that's integrated across the iPad, meaning you'll be free to move images and text from one app to another, and getting shit done faster than ever before.
Unfortunately, you'll have to wait a bit to take full advantage of all this newness, since iOS 11 won't officially roll out to the public until the Fall. However, if you're chomping at the bit and can't wait until then, you can enroll in Apple's Beta Program, which'll grant you access to the first public beta version of the new iOS sometime later this month.
Sign up here for our daily Thrillist email and subscribe here for our YouTube channel to get your fix of the best in food/drink/fun.