This $213 Train Ride Shows You All of America's Most Beautiful Sights
Trains are a pretty great way to travel. Think about it: You can sleep, eat and lounge pretty comfortably in them, and even pretend to be living in the Gilded Age while sitting in your personal cabin and twirling your mustache, or sipping some tea.
But trains can also be impeccably cheap, and according to travel blogger Derek Low, you can take a scenic trip from coast-to-coast on Amtrak for as little as $213. Low conveys the beautiful trip from San Francisco to New York in great detail, describing everything from the food (pretty bland, to surprisingly good), to the multiple environments and landmarks he encountered.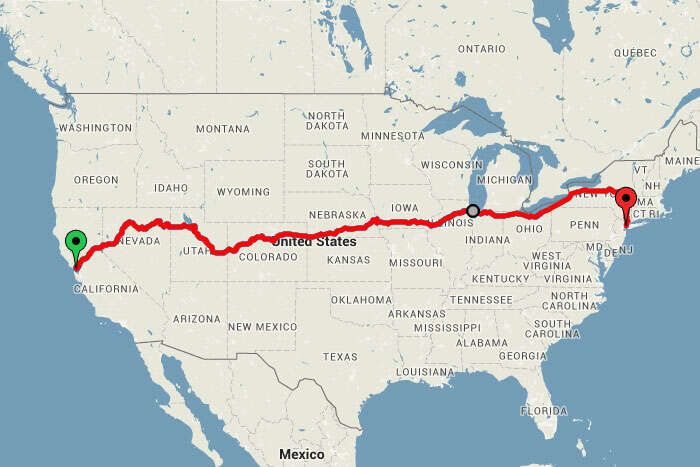 In short, you can see most of the continental US -- that's 3,397 miles across 11 states -- without breaking the bank. Here's the kicker: The trip from SF to Chicago can cost as little as $130 if you buy California Zephyr tickets. If you want to see more of the country, you can transfer to the Lake Shore Limited train for an additional $83, making your grand total an especially frugal $213.
Low notes that he spent more than the minimum $213 on his trip, buying a 15-day rail pass for $429 so he could spend more time seeing this great, shimmering country. Amtrak's 15-day rail pass enables you to split your trip by eight different train rides, meaning you can disembark when the train's route permits. In Low's case, he explored three stops on the Zephyr line -- Salt Lake City, Denver and Chicago -- snapping pictures of serene skylines and historic landmarks, such as Chi-town's Union Station.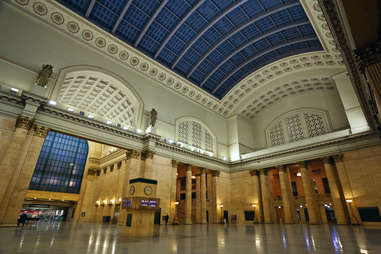 To get to NYC, he switched to the Lake Shore Limited, which sweeps through much of the midwest and Pennsylvania before chugging into New York's Penn Station. On this route, you'll be offered bucolic views of Lake Michigan's south shore before passing through the Finger Lakes region in upstate New York-- a gorgeous stretch of 11 sprawling lakes. While you can do what Low did and take the Lakeshore from Chicago to NYC, you can also change things up a bit and do some sightseeing in Cleveland or Boston, as the train stops in those cities, too.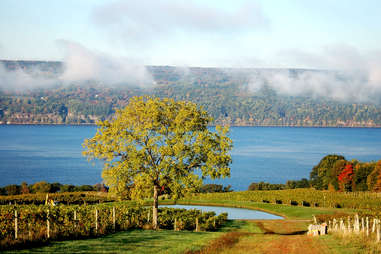 Also, traveler's pro-tip: If you feel like upgrading to Business Class on the Lake Shore Limited, you'll have access to a bunch of goodies, such as "seating in a dedicated car, complimentary non-alcoholic beverages and access to the Amtrak Metropolitan Lounge in Chicago."
Alas, you don't necessarily have to follow in Low's tracks, as you can travel ANYWHERE on Amtrak with the 15-day pass. Suddenly, exploring that great swath of land around the Grand Canyon doesn't sound so daunting. If all of this sounds like the ideal off-kilter travel package, there's an even better reason to gush: Low will book your trip for you for the cool price of $49, to save you the headache.
Now, as if you haven't been properly enticed, check out some of the various sites you'll get a chance to see/visit on this stunning American sojourn: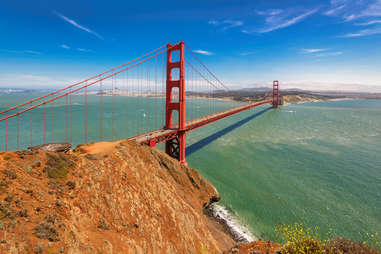 The Sierra Nevada mountains: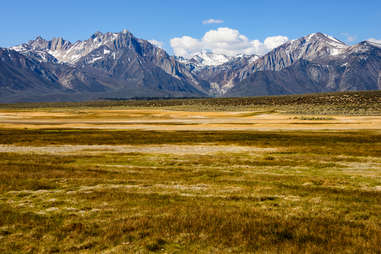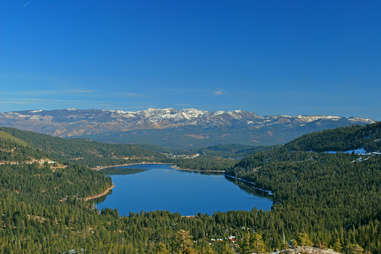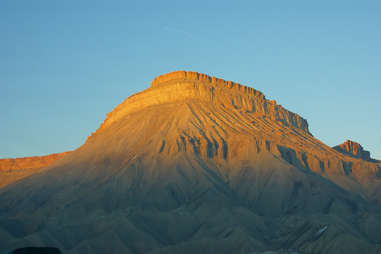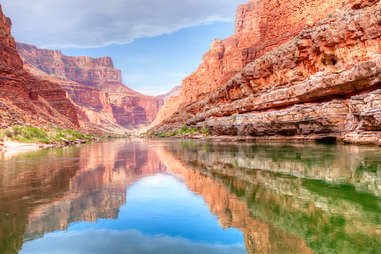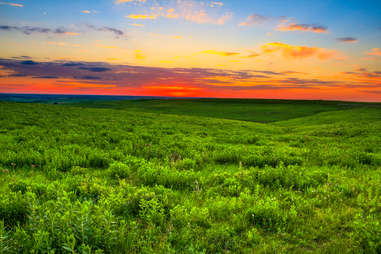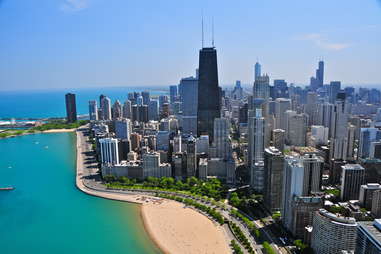 Sign up here for our daily Thrillist email, and get your fix of the best in food/drink/fun.
Sam Blum is a News Staff Writer for Thrillist. He's also a martial arts and music nerd who appreciates a fine sandwich and cute dogs. Find his clips in The Guardian, Rolling Stone, The A.V. Club and Vice. He's on Twitter @Blumnessmonster.