Bronx Zoo Wants You To Name A Giant Cockroach After Your Valentine
There's nothing more near and dear to New Yorkers' hearts than giant cockroaches, especially if it's one that sneaks into your bed while you're sleeping and wakes you up by crawling just riiiight around your actual heart.. That's why -- back by popular demand -- The Bronx Zoo is offering you the opportunity to name a 4in Madagascar hissing cockroach after your Valentine, or loved one — or your favorite ex or super-pleasant in-law who you tooootally "love".
For a $10 donation, that special someone will be emailed a "colorful certificate" declaring that a massive, six-legged, radiation resistant, distant relative of the roach you just squashed in your building's hallway has been named in their honor. Need a nice visual? Take a look at the zoo's Name-a-Roach website, showing a nice fat roach crawling over a bed a rose petals, where it says you can "seal it with a hiss," or the species' namesake defense mechanism.
Apparently, thousands of people have sent these heartfelt roach-grams in years past, and the zoo said it has a "new crop" of cockroaches, who must currently think they're names are just "Eww!" The $10 donations will fund the zoo's efforts to "conserve species big and small, beautiful and damned," with all of the funds going to the Wildlife Conservation Society. So not only will you win over your loved one's heart, you'll be supporting a good cause.
Obviously, you should forgo sending flowers and chocolates to Thrillist this V-day and name a cockroach Mr. Johnson Thundersnow in our honor.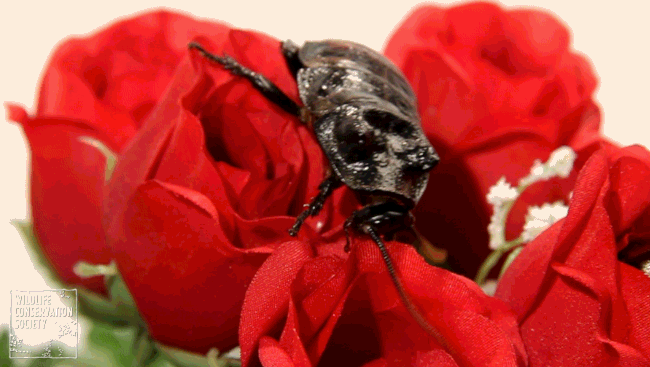 Tony Merevick is Cities News Editor at Thrillist and has never seen a Madagascar hissing cockroach in real life. Sounds like a trip to the zoo is in order. Follow him on Twitter @tonymerevick.