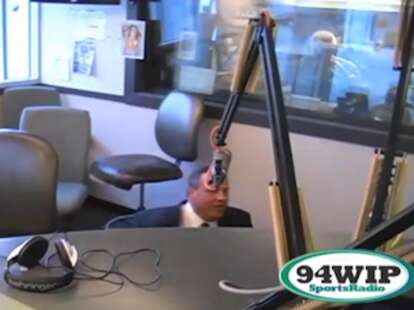 Philadelphia radio station 94WIP released "never before publicly-seen footage" on Friday showing New Jersey Gov. Chris Christie falling from a chair at its studios.
Christie appeared on the station back in June and fell off the chair shortly after entering the studio. 94WIP's Angelo Cataldi held on to the video for months, but decided to unleash it in light of Christie's support for the Dallas Cowboys, which Cataldi took issue with, according to a report by CBS Philadelphia.
Here's a nice GIF of it: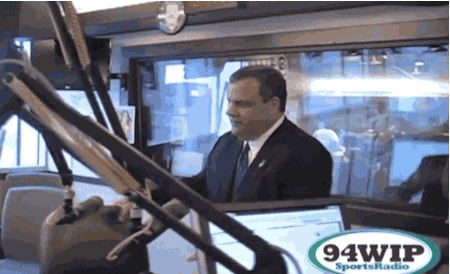 Where was Jerry Jones to break his fall? Here's the full video:

Video -
Tony Merevick is Cities News Editor at Thrillist and thinks the intersection of politics and football is pretty amusing. Follow him on Twitter at @tonymerevick.