Don't Be a Moron and Long Jump Subway Tracks Like This Moron
Unfortunately, this actually needs to be said. Thanks to a YouTube video uploaded Wednesday, we can watch as a dumbass attempts to leap over the train tracks at what appears to be a subway station at 145th St. Unsurprisingly, it doesn't end well. The failed attempt looks like it knocked the wind out of him -- it probably didn't knock the stupid out of him, however.
Again, don't be a moron, and don't try to jump across the subway tracks. You will look like a moron and a failure.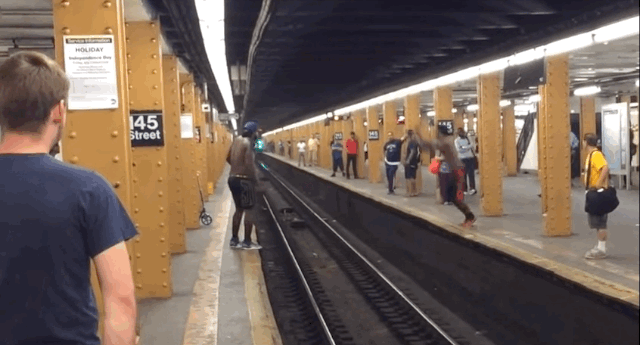 Follow us on Facebook for a steady stream of daily NYC stories, and be the first to get all the food/drink/fun/news New York has to offer.
Tony Merevick is Cities News Editor at Thrillist and physically cringes every time the video plays. Send news tips to news@thrillist.com and follow him on Twitter @tonymerevick.