Ever walked through the East Village near 13th St. and Third Ave and wondered what the hell's on top of the building with the Kiehl's store front on the bottom? Welp, as with most cool things in Manhattan, the answer involves crazy-expensive real estate that you'll probably never be able to enjoy. And in this case, it's a matter of luxury cottages.
In fact, it turns out the cottages are just part of a stunning 3-bedroom, 3-bathroom, 1,972sqft duplex/penthouse that's now up for sale for a cool $4.4 million. The cottages appear to be surrounded by the unit's two private garden terraces (totaling over 700sqft), which feature Empire State Building views and a irrigation system for lush garden surrounding the cottages. That alone is a freaking bargain, but there's plenty of amenities like a "spectacular solarium" and a "separate steam shower" and "aluminum casted balusters" and a bunch of other rich people things, according to the listing.
And here most New Yorkers would just kill to have working utilities and no vermin.
Might as well give up trying to pronounce those fancy amenities and just check out how the other half lives below...
Recommended Video
This Egg Roll Has a Hot Cheetos Wrapper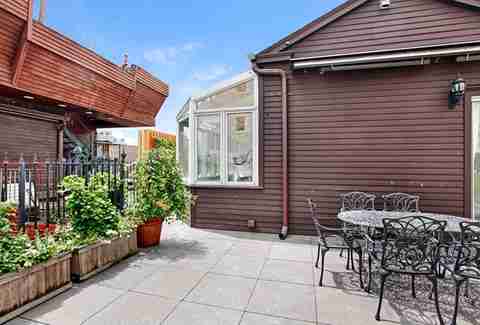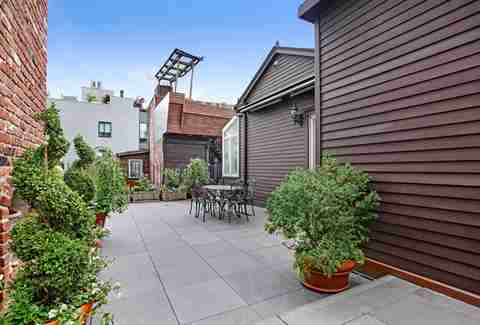 Follow us on Facebook for a steady stream of daily NYC stories, and be the first to get all the food/drink/fun/news New York has to offer.
Tony Merevick is Cities News Editor at Thrillist and can't think of a better location for a cottage than on a Manhattan rooftop. Send news tips to news@thrillist.com and follow him on Twitter @tonymerevick.