You already know it's a huge pain in the ass to find a decent broker, a decent place to live, and a decently priced apartment. But now, a new website is helping New Yorkers finally turn the tables on all this indecency by making it easier than ever to dig up dirt on landlords -- or in some cases, slumlords.
The site, launched Thursday by rental listings company Apartable, pulls data from a handful of city agencies like the Department of Finance, the Department of Buildings, the 311 call and complaint center, and others to give users a rundown of any issues or violations that buildings and their landlords have been cited for in recent years with data for almost 900,000 building across the five boroughs. Apartable then combines this information with reviews from other users so that, as a prospective renter, you can finally have a better idea of what you're getting into when you sign that lease.
Recommended Video
Important Paris Travel Tips You Need to Know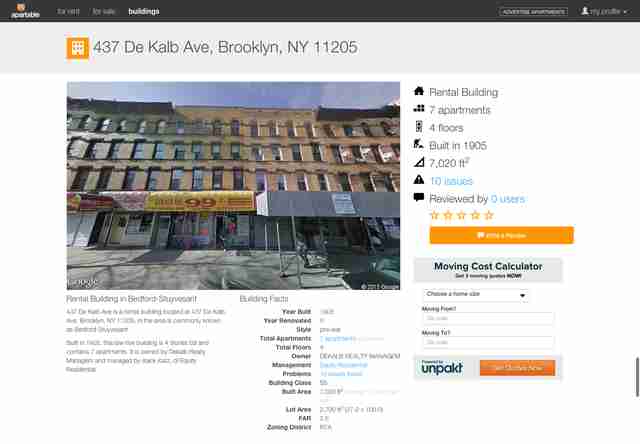 Apartable Founder and CEO Avishai Weiss said that most renters in NYC are forced to make fast decisions about apartments and often do so without such knowledge. 
"Landlords require you to open up your entire financial history, pay lots of money upfront as a guarantee, but we renters don't get any similar guarantee that the building is in reasonable condition, that the landlord is not negligent, or the management is not sketchy," Weiss said. "[The site] will tell you things that your broker probably won't know or tell you, like if there are severe maintenance issues, rodents, bedbugs and critical problems like lack of heat [and] hot water."
In short, it'll help you wade through the BS of renting an apt in NYC. Apartable plans to bring the new tool to other urban markets, too, Weiss said. 
(h/t DNAinfo)
Tony Merevick is Cities News Editor at Thrillist and usually just has a mental block on any thoughts related to apartment hunting in New York City. Follow him on Twitter @tonymerevick.