Asian Supermarket H Mart Is Officially Opening on NYC's Upper East Side
The grocery chain already has 10 NYC locations.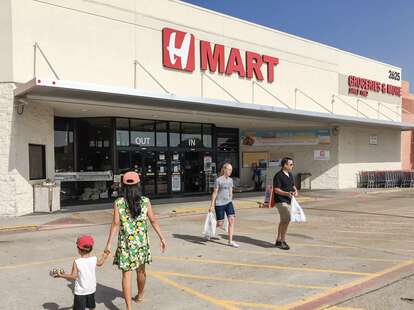 Trong Nguyen/Shutterstock
NYC's Upper East Side will soon be able to easily shop for Asian groceries and products they might not find at other stores. The popular Korean-American supermarket H Mart is officially coming to the neighborhood this year.
The grocery chain recently bought a retail space located at 223 East 86th Street, The Real Deal reports. The store will open on the building's ground floor, and it will sprawl across 8,500 square feet. For now, there is no set opening date in sight, as H Mart is expected to need around six months to finalize the project.
The UES store opening will be yet another milestone for the grocery chain. H Mart currently flaunts around 100 locations across the country, and according to its website, at least 10 of those are located in the Big Apple. This past November, H Mart expanded its reach to Queens as well, where it opened a store in Long Island City.
It joins other new NYC grocery openings, including a new Whole Foods downtown and an upcoming Wegmans on Astor Place.
For more information, you can visit H Mart's website.