Look at These Stunning Photos of a Deserted NYC in the "Blizzard"
Sponsored By
Holiday Hideaway
Look at These Stunning Photos of a Deserted NYC In the "Blizzard"

While you were likely inside, hiding from the "historic" "blizzard" (that wasn't) or hanging out with your "blizzard girlfriend," photographer Anthony Quintano was roaming the streets of Midtown capturing the beauty and tranquility of the snowstorm all night — from Central Park to a nearly deserted Times Square.
"I covered Sandy like I did this storm and it was eerily similar to Sandy," Quintano told Thrillist when reached by phone Tuesday. "There was no cars on the street and no people walking around and empty stations."
Quintano said he watched a group of 10-15 people start a snowball fight in Times Square, and at one point, NYPD officers briefly joined in the playful fight before people started taking pictures. "That was really cool to see," he said.
But one of his favorite moments from photographing the storm came earlier in the day in Central Park, when a squirrel ran up to him and jumped onto his phone. "I have a picture I caught just before he jumped on my phone," he said. "That was one of the funner moments."

"The whole experience of being able to roam the empty streets is just a really cool experience," Quintano said. "It's something to take advantage of — not to say everyone should go out during the storm — but if you have the opportunity to step onto your sidewalk and take it in, it's cool to see."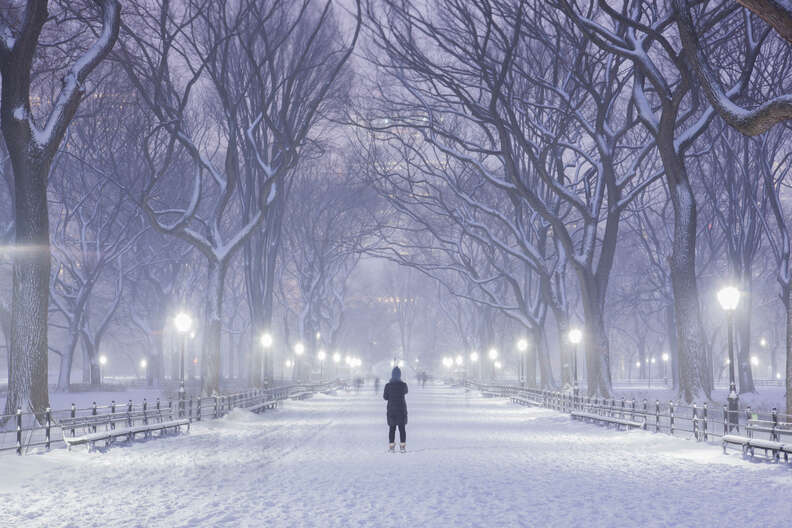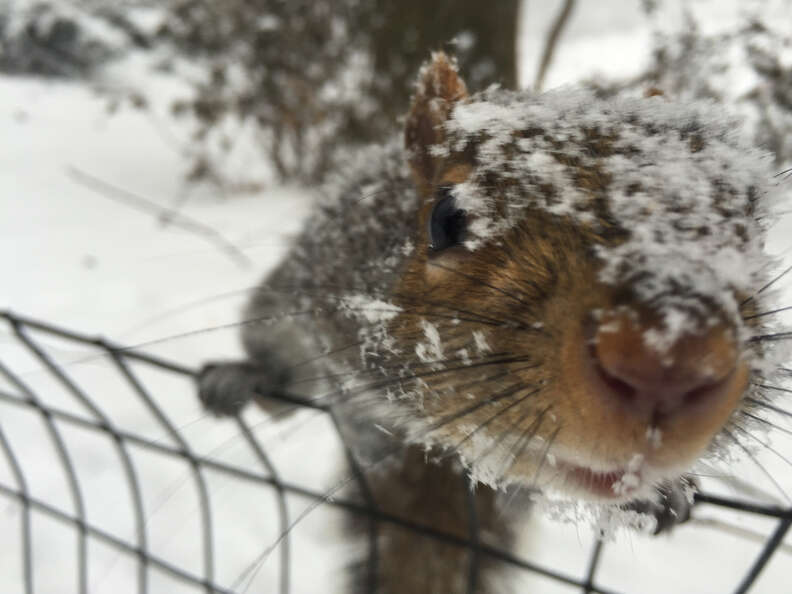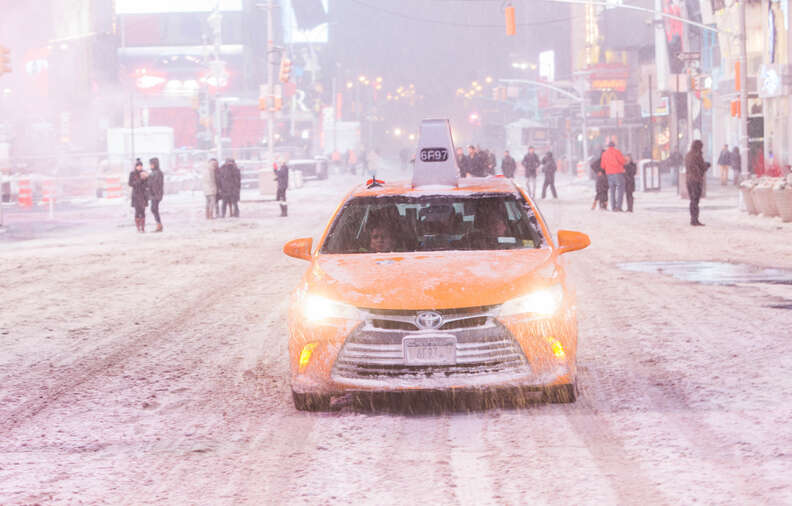 Tony Merevick is Cities News Editor at Thrillist and thinks his city looks stunning covered in snow. Oh, and the quiet last night was pretty nice. Follow him on Twitter @tonymerevick.