Remember that Second Ave subway expansion we were promised, or the East Side Access project? Yeah, we hardly do either, but now, incredible new photos give us an insane behind-the-scenes look at what the work crews are doing way underground to finally -- hopefully -- finish the budget gap-stricken capital projects, and probably to distract us from all of the construction delays. Regardless, the pictures are stunning and the MTA is now showcasing them at a new exhibit in Lower Manhattan. 
The photos -- many of which were taken deep underneath NYC in the cavernous, newly-carved train tunnels -- were taken by Patrick J. Cashin, who has photographed the MTA's projects from within the transit agency for the last 15 years, getting exclusive access to the otherworldly-looking underground construction sites and massive construction undertakings, according to the MTA. A collection of the photographs, titled "Breaking Ground," will be on display at the 4 and 5 train Bowling Green station all year, but you can check out tons of them on the MTA's Flickr account and a bunch right here:
Recommended Video
This Vegan Pizzeria in Miami Makes the Most Out of the Box Pies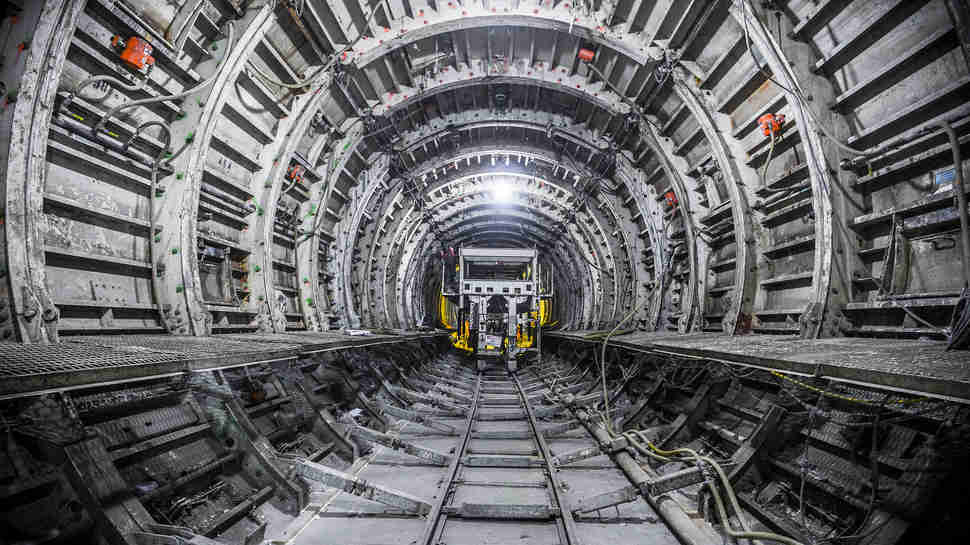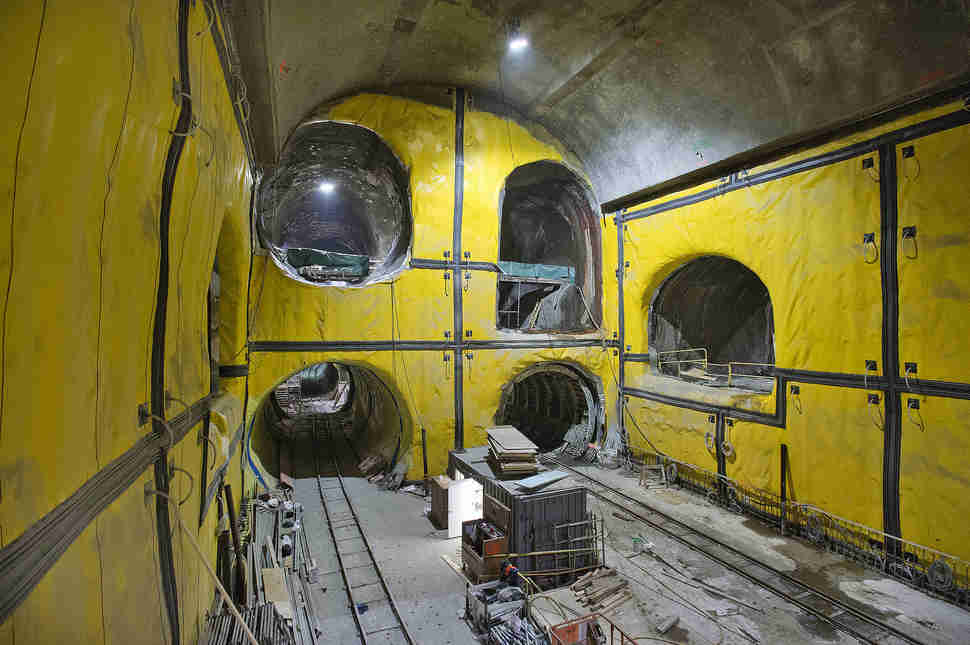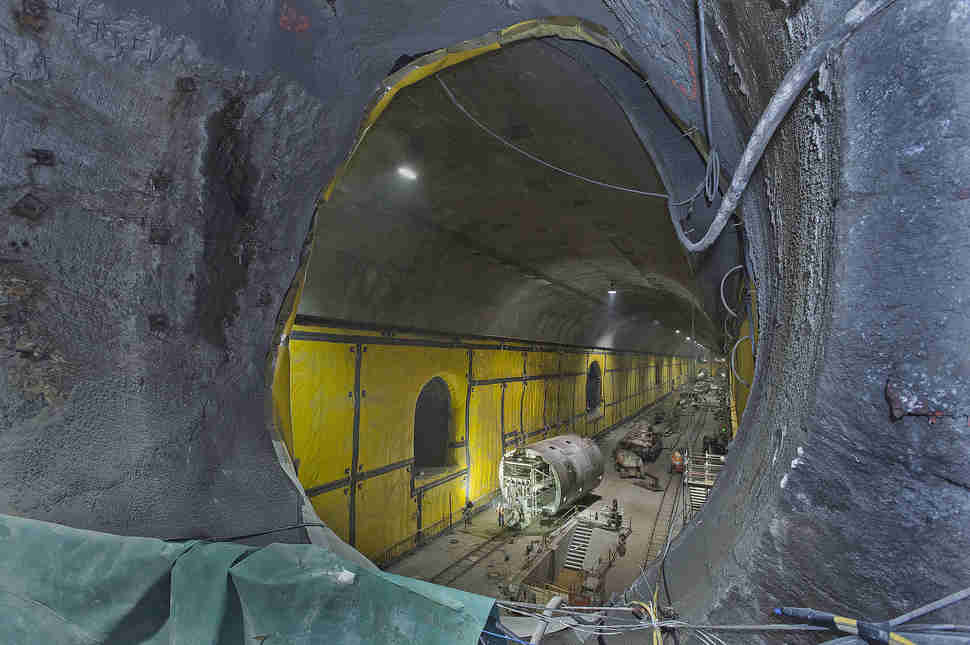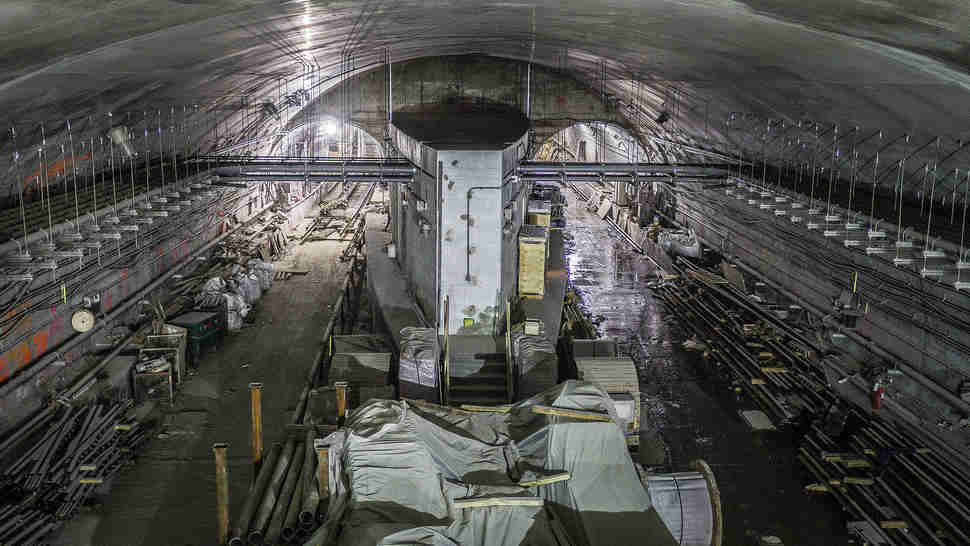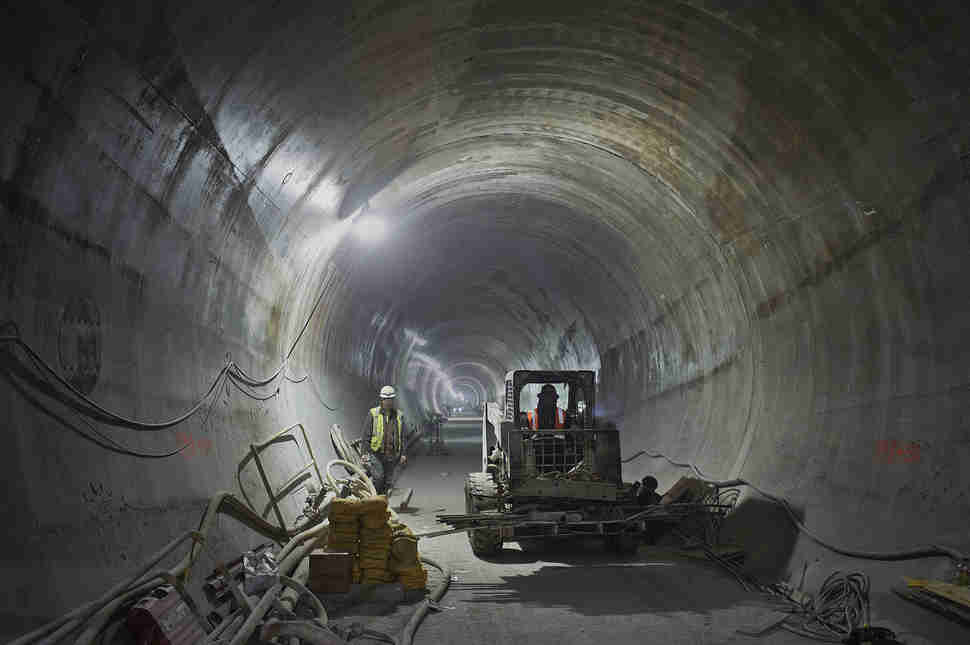 Second Avenue Subway
Tony Merevick is Cities News Editor at Thrillist and is always just baffled by how many tunnels and how much stuff in underneath NYC. Send news tips to tony@thrillist.com and follow him on Twitter @tonymerevick.