Last Night's Storm Brought an Amazing Sunset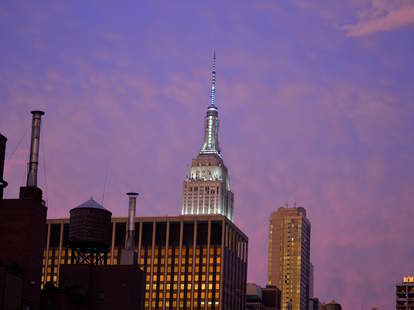 Last night's sudden deluge of rain and hail made for a spectacularly messy evening commute, likely claiming the lives of many umbrellas and shoes. But the gorgeous golden/pink/purple/red sunset that followed was well worth it -- and it made for some damn fine Instagram photography:


Follow us on Facebook for a steady stream of daily NYC stories, and be the first to get all the food/drink/fun/news New York has to offer.
Tony Merevick is Cities News Editor at Thrillist and wishes his own photos turned out better. Next time. Send news tips to news@thrillist.com and follow him on Twitter @tonymerevick.