As New Yorkers, we pay stupid amounts of money to call this city home, but thanks to new maps from listings site Zumper, we can get a good idea of the even stupider amounts of money other people are paying too. The map shows just how expensive neighborhoods around the city are, based on data from the last couple of months.
The maps, covering parts of Manhattan and Brooklyn, show the median rents per neighborhood for a 1-bedroom apartment from January, and you probably won't be surprised here, in Manhattan Tribeca is the most expensive at $4,150. On the Brooklyn side, Dumbo saw median rental prices of $4,000, according to Zumper, and neighborhoods like Bushwick and Crown Heights saw prices increase over late last year. Thanks, everyone. It's all your fault.
Interestingly, Zumper notes that the median rent in NYC overall actually went down for the first time in nine months -- from $3,100 in December 2014, to $3,000 in January 2015. Let's see how long that lasts...
Take a look at the maps below: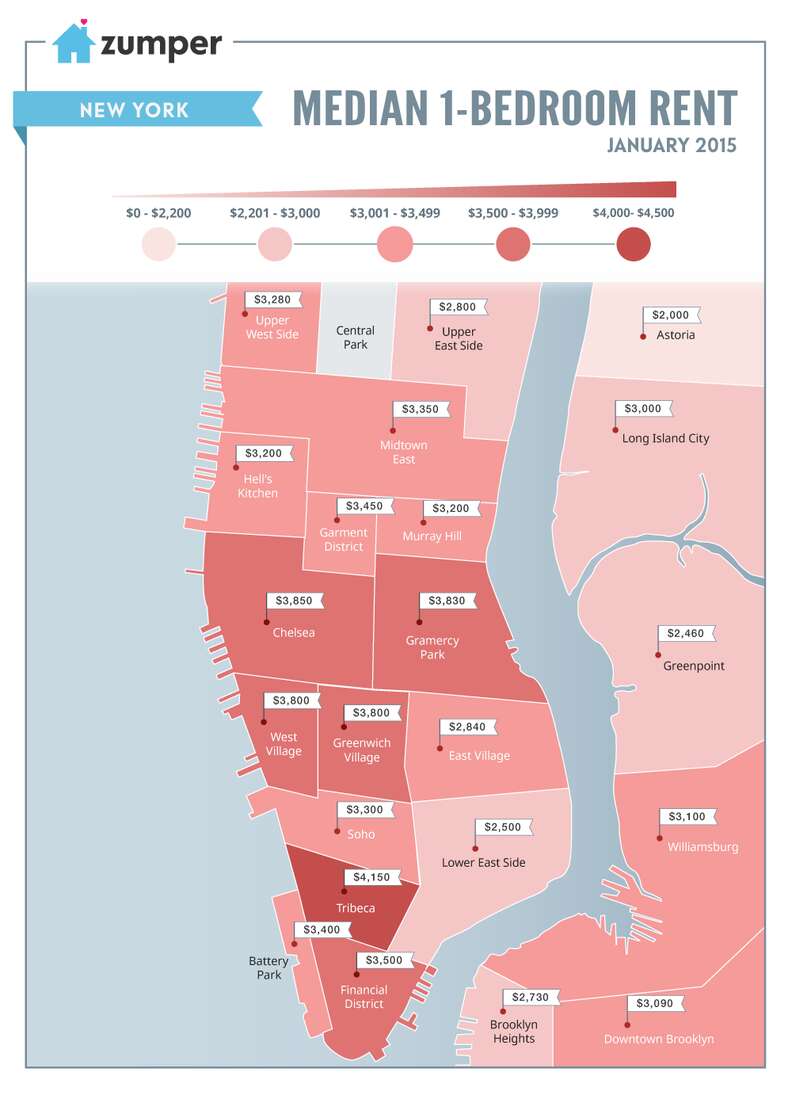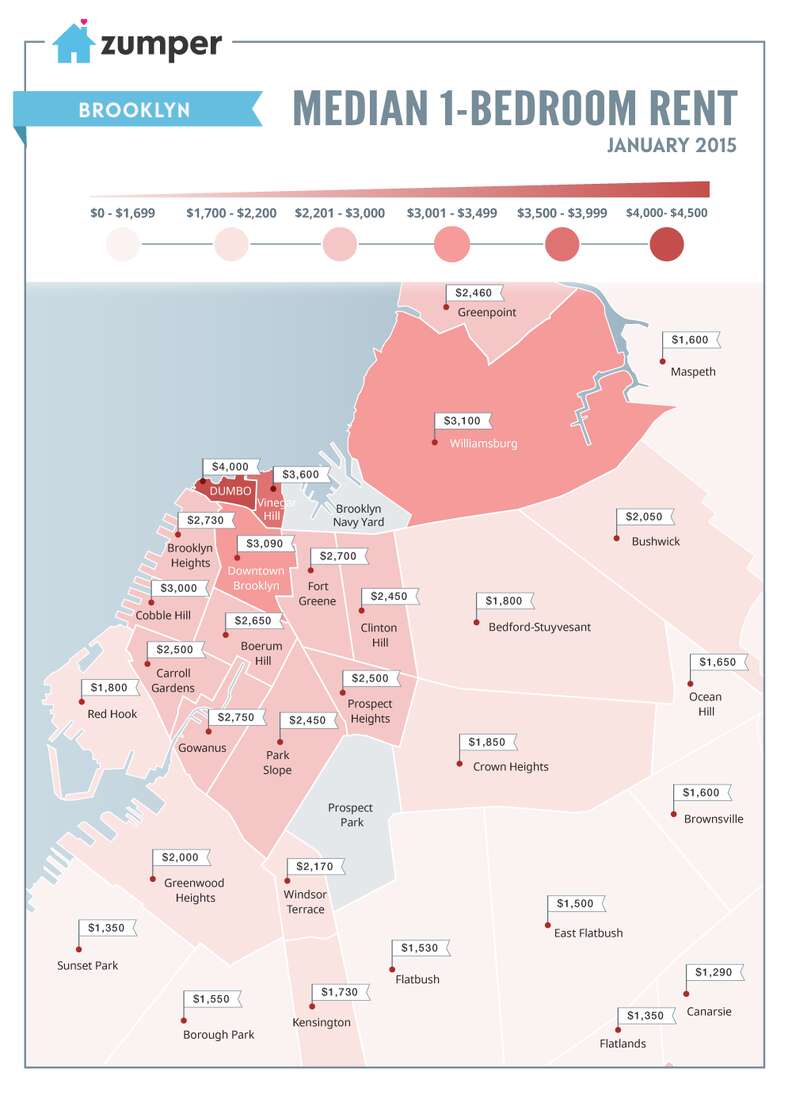 Tony Merevick is Cities News Editor at Thrillist and doesn't even want to know how much TWO bedroom units cost in these neighborhoods. Follow him on Twitter @tonymerevick.