Same-Sex Marriage Is Legal and New York's Celebrating
If you're not out celebrating marriage equality right now, well, you're doing it wrong.
From Stonewall to City Hall, thousands of New Yorkers got an early start on what's sure to be a glorious Pride weekend following the landmark Supreme Court ruling in favor of marriage equality nationwide. Now, everyone can marry, so —duh — everyone should party!
To kick things off, Mayor Bill de Blasio staged a pop-up marriage equality celebration on the steps of City Hall Friday afternoon, where he officiated the marriages of two same-sex couples and reaffirmed the vows of a third couple. Meanwhile, hundreds gathered outside The Stonewall Inn, a historic landmark and the location widely noted as the birthplace of the LGBT rights movement. A celebratory rally will be held there tonight.
The city's massive Pride Parade is set to stop off at noon on Sunday, June 28th at Fifth Ave and 36th St. Until then, check out photos and videos of the celebrations below.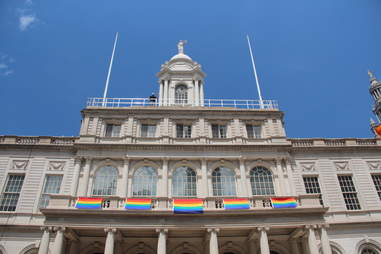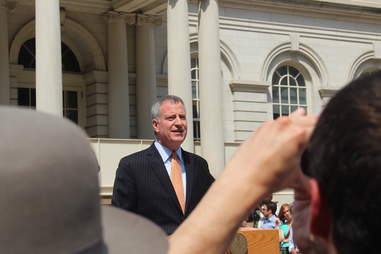 Mayor Bill de Blasio and the crowd of hundreds gathered on the steps of City Hall chanted, "Love wins!"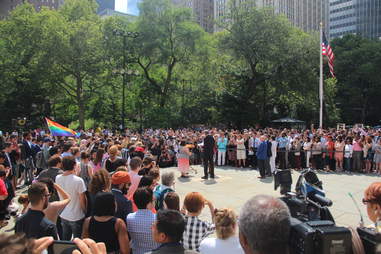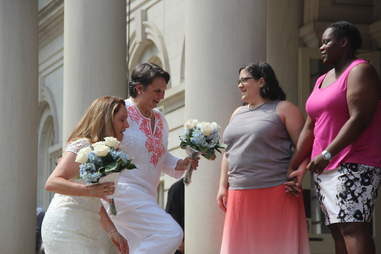 A band even performed the Wedding March for the newlywed same-sex couples.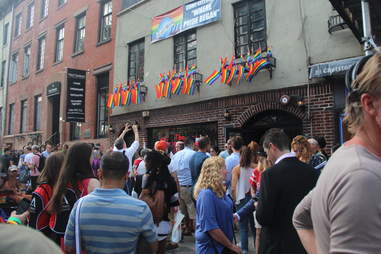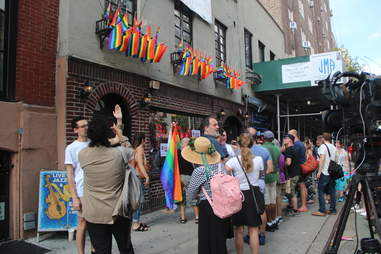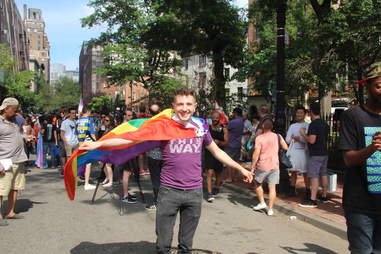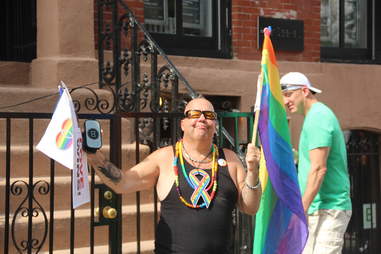 Follow us on Facebook for a steady stream of daily NYC stories, and be the first to get all the food/drink/fun/news New York has to offer.
Tony Merevick is Cities News Editor at Thrillist and still hasn't even had any time to actually enjoy the occasion himself! Send news tips to news@thrillist.com and follow him on Twitter @tonymerevick.