Since you were probably busy complaining about "blizzard," and throwing down cash for your office's Super Bowl bets, we gathered up all the news you may have missed and made it really easy for you to not sound dumb when talking to your friends. Now it's just up to you to not mess it up from here.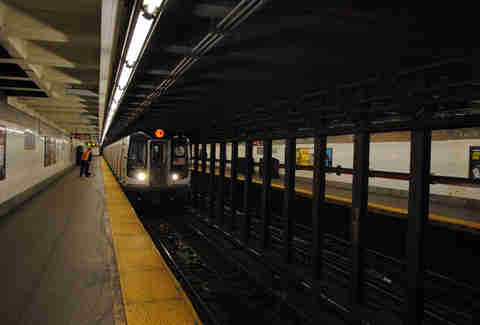 Brooklynites, you're not going to like this... READ MORE
 
Not only does the famously-mustachioed Jimmy McMillan -- better known as the leader of the Rent Is Too Damn High Party -- have to worry about the rent being too damn high, now he might also have to worry about finding a new damn place to live thanks to an eviction notice from his landlord. McMillan was ordered out of his rent-stabilized apartment in the East Village... READ MORE
 
Philadelphia radio station 94WIP released "never before publicly-seen footage" on Friday showing New Jersey Gov. Chris Christie falling from a chair at its studios. READ MORE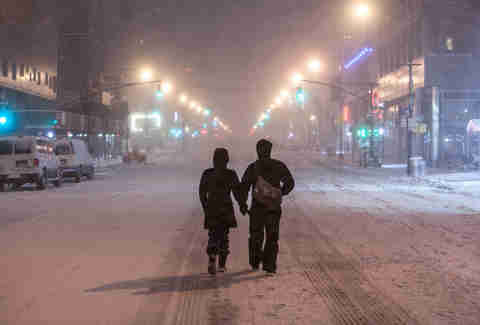 While you were likely inside, hiding from the "historic" "blizzard" (that wasn't) or hanging out with your "blizzard girlfriend," photographer Anthony Quintano was roaming the streets of Midtown capturing the beauty and tranquility of the snowstorm all night — from Central Park to a nearly deserted Times Square... READ MORE
 
Here are a few of the many listings that were posted. Enjoy... READ MORE
 
The weather this winter. Man. It looked like we were buddies and then BAM. A-hole. So much a-hole. Question is, can we ever be friends again? Or is it gonna keep being an a-hole? READ MORE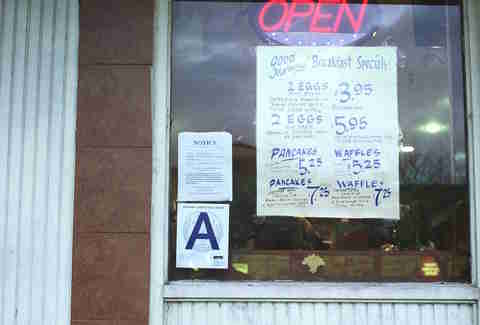 It's pretty easy to avoid restaurants with poor letter grades from the NYC Department of Mental Health and Hygiene when you're out for a walk on lunch, but a new Google Chrome browser extension could make it just as easy for choosing where to order from on delivery sites... READ MORE
 
The cast for the new reboot of the Ghostbusters franchise has been chosen, and this time, the Ghostbusters will be played by some badass women — Melissa McCarthy, Kristen Wiig, Leslie Jones, and Kate McKinnon, according to a report by The Hollywood Reporter... READ MORE
 
And the company's IPO filings reveal some insider facts that people who know how numbers work might care about. Oh, and they tweeted a photo of how damn crazy the lines got...  READ MORE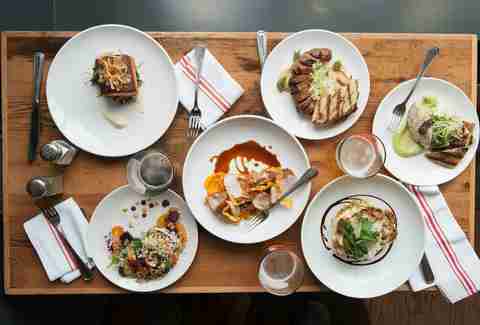 It's possible that you've spent this month totally sticking to your resolutions, which is great, but now it's time to put down the green juice or whatever, and focus your attention on the hot new bars and restaurants you missed while you were out jogging six miles every day... READ MORE
 
There were friends, family... and even a choir... READ MORE via Gothamist.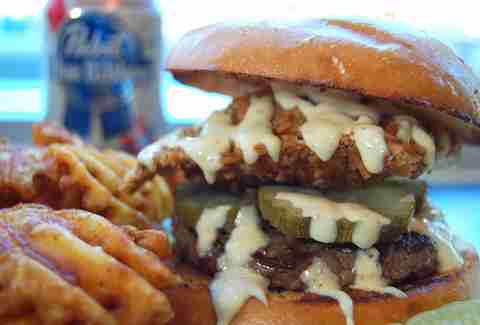 Known and revered for its massive and insane Franken-burgers like the Deep-Fried PBR Burger, Philadelphia-based burger shop PYT is coming to NYC's Lower East Side this summer, and starting Monday, it's going to start selling cards that will get you unlimited burgers for a whole year. Unlimited. Burgers. For. A. Year... READ MORE
 
Talk about a beer with lots of hops. READ MORE
 
The judge ruled against a Queens man in a lawsuit alleging he infringed on Mister Softee's trademark and used similar looking trucks to confuse consumers.... READ MORE via the Brooklyn Daily Eagle. 
Tony Merevick is Cities News Editor at Thrillist and needs to clean off his desk after this week. Half-eaten Chop't salad, empty bottle of Wild Turkey, not-dishwasher-safe dinosaur coffee mug, and too many sticky notes. Follow him on Twitter @tonymerevick.