While the massive, three-level observatory at 1 World Trade Center isn't slated to open until Friday, May 29th, we finally got a sneak peek of the city's newest iconic spot. And damn, if it isn't worth the wait.
The panoramic views of Gotham from 1,250ft up are obviously bonkers, but the main observatory on the 100th floor boasts other attractions that aren't just views of New Jersey -- like the giant circular arrays of screens called "City Pulse" that act as interactive guides to the city and its skyline. Plus, there's a Sky Portal that lets you step over high-def screens showing live video of the streets below, without having to dodge dog crap or other humans.
Recommended Video
Please Don't Hang Up: Miami
Before being rocketed up to the 102nd floor in just about 50 seconds via SkyPods (aka elevators), you're led through a welcome area, and two exhibits -- one featuring video interviews with the people who built the tower, and a second focusing on the bedrock on which it was constructed. Screens cover the inside of the Skypods, which transport you through an animated time-lapse showing the last 500 years of NYC's skyline, and they soar through the gorgeous present-day on ride back down. When you arrive at the observatory, a short video at the SEE FOREVER Theater gives way to a badass view of Manhattan. 
Here are more photos of the observatory spaces and views of NYC — you'll just have to use your imagination and add selfie-taking tourists that'll be sure to crowd the spot later: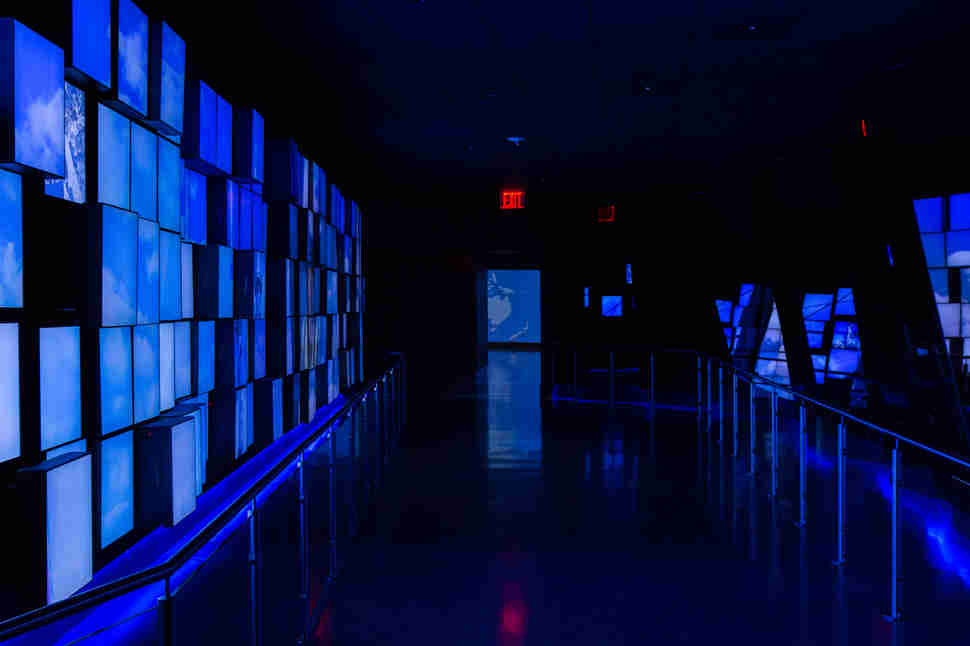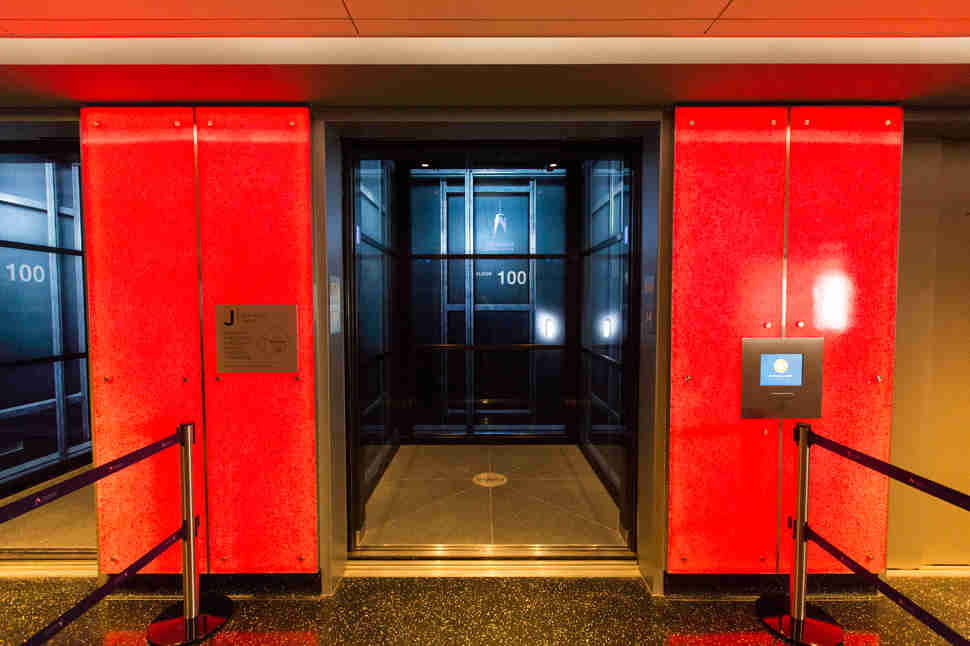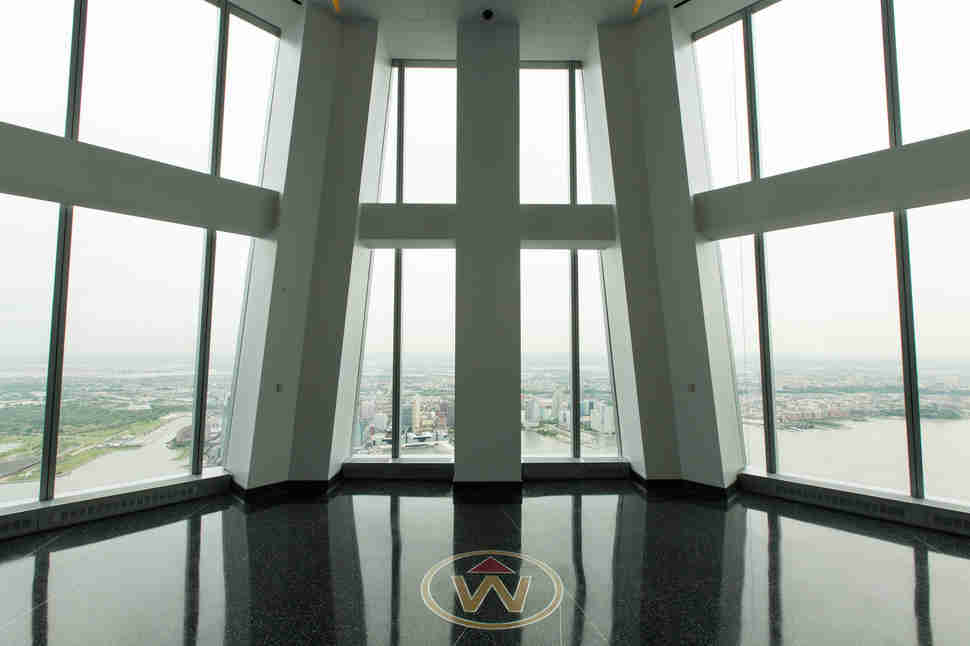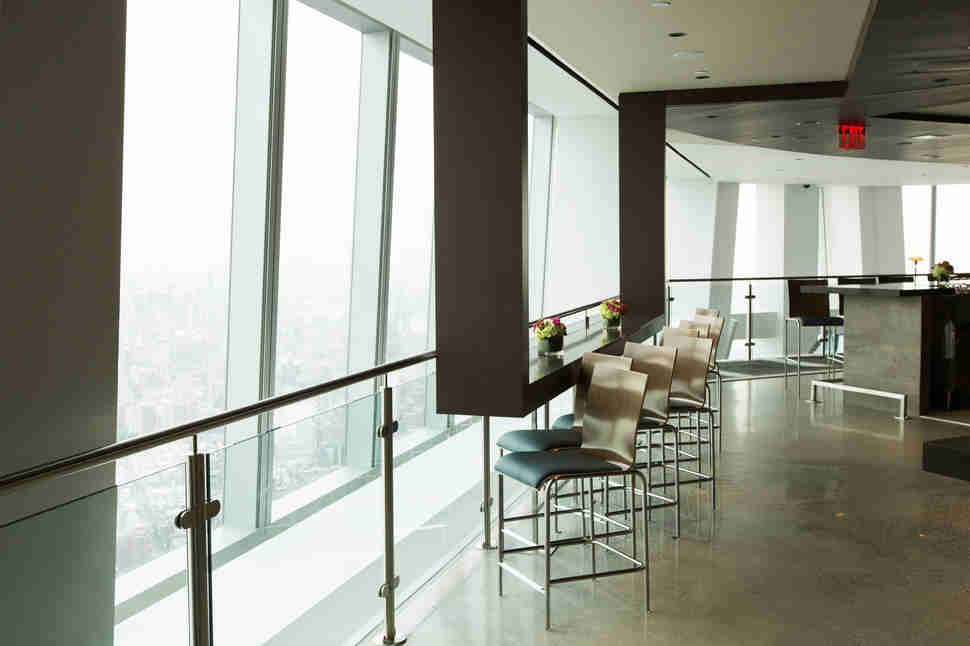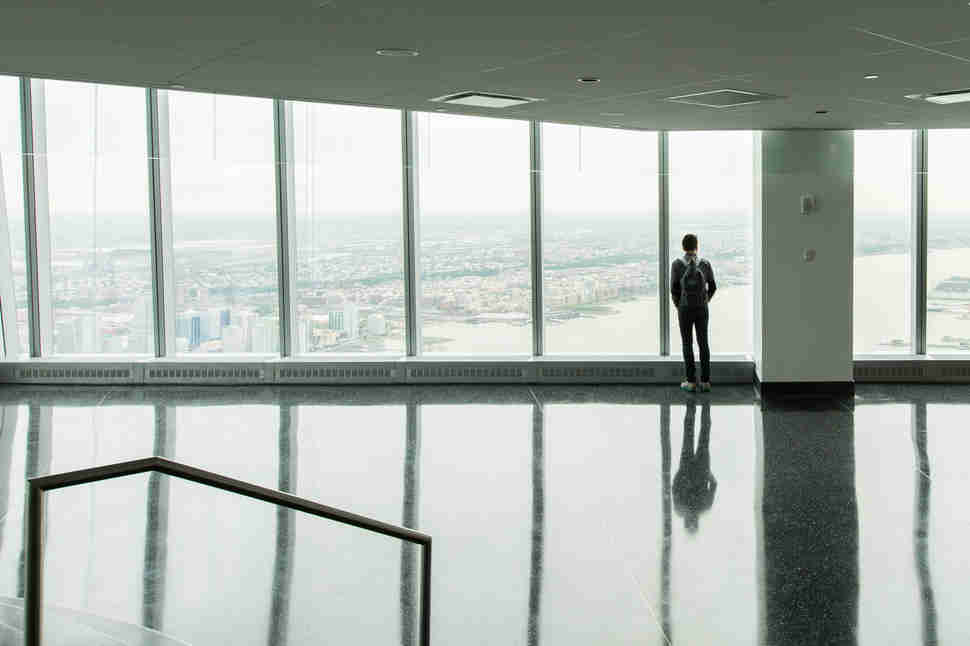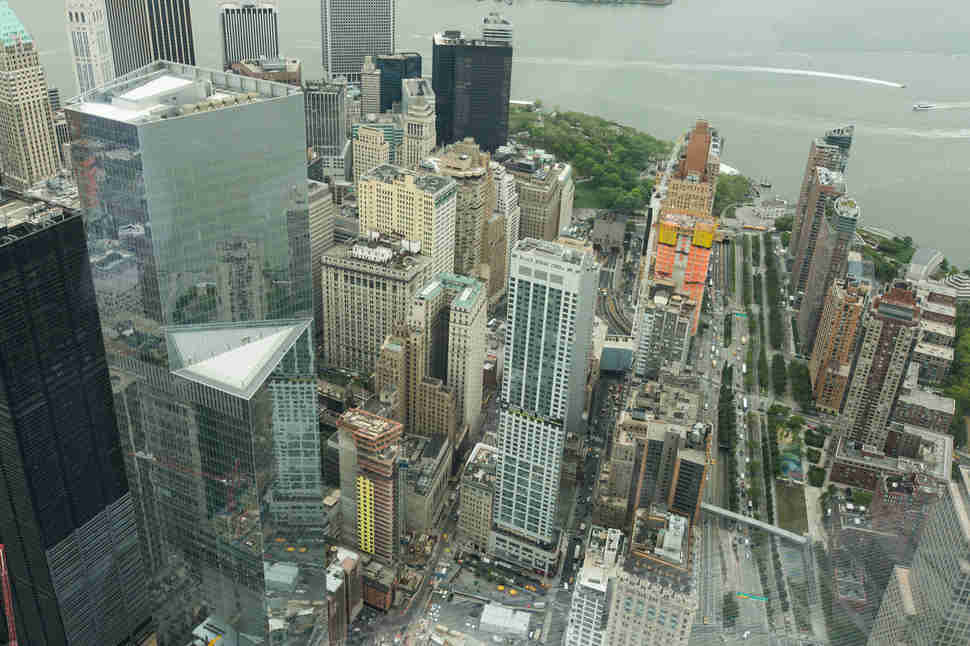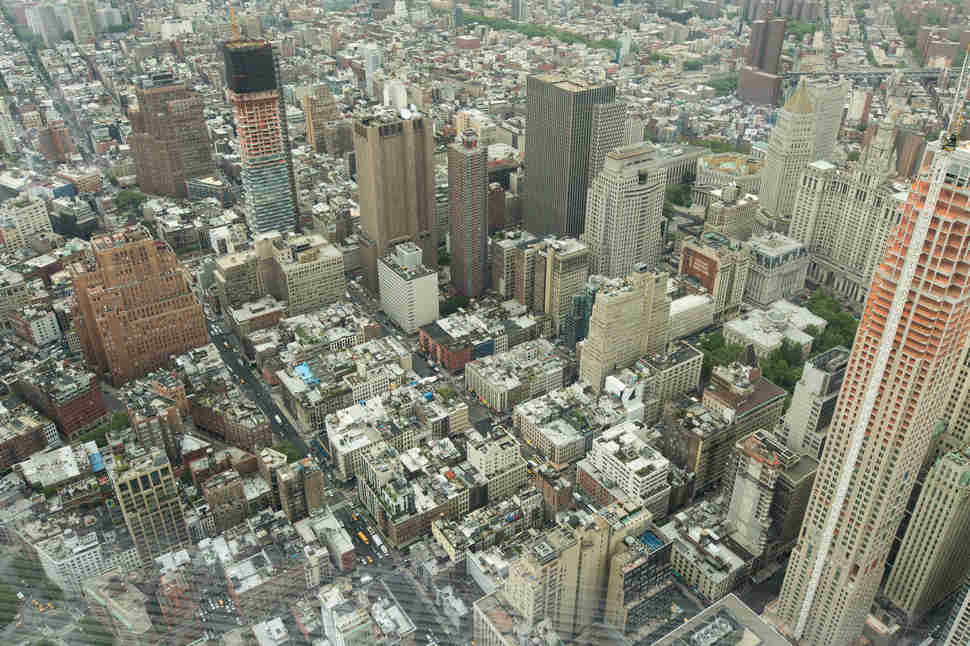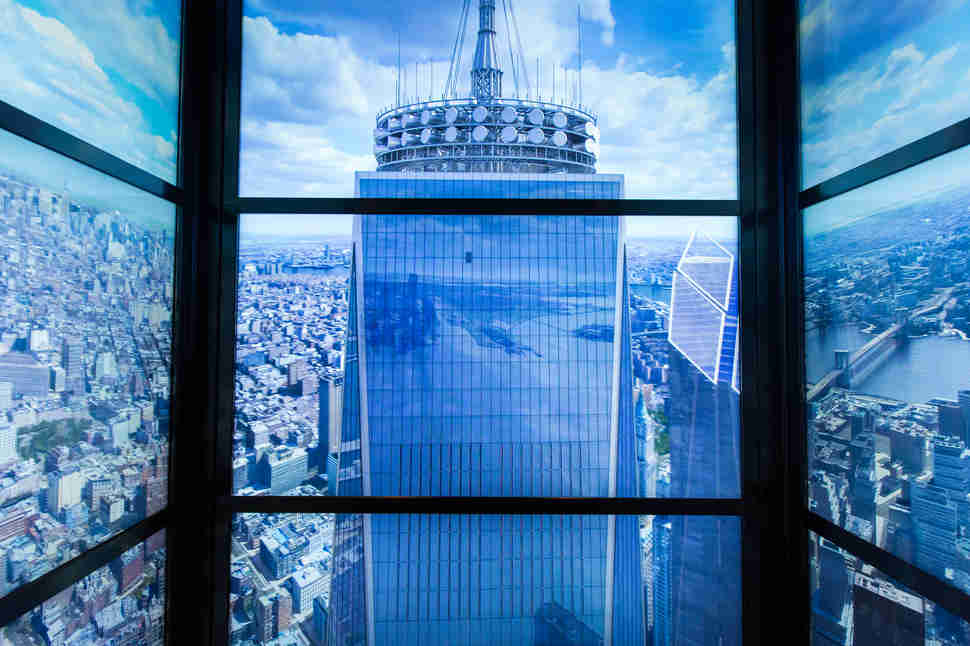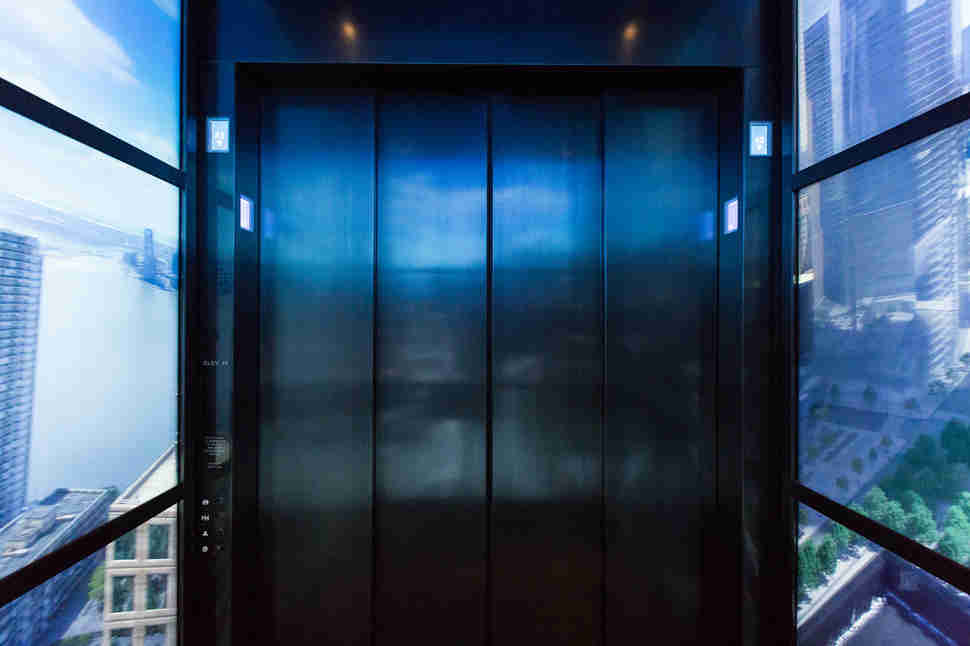 Tony Merevick is Cities News Editor at Thrillist and admits to taking a selfie up there. Send news tips to news@thrillist.com and follow him on Twitter @tonymerevick.