You Could Own Uncle Junior's House from 'The Sopranos'
The Newark, New Jersey home is up for sale.
A little slice of Sopranos history is for sale in Newark, New Jersey.
The Uncle Junior house, which is prominently featured throughout the Emmy-winning HBO series, is officially on the market for $585,000 by Linda Alemar of Sky Realty Associates LLC. Located in Newark's Forest Hill neighborhood, the four-bedroom, 3.5-bathroom home boasts 4,792 square feet of living space.
The home appears in multiple episodes of the series, most notably where Tony Soprano is shot in the stomach by his aging uncle. It's also where Tony looks for buried loot in the garden, making a famous remark about a mole infestation to a confused neighbor.
The home was built in 1927 and last went on the market in 2019. It has hardwood floors, French doors and chestnut woodwork, and it lies close to Branch Brook Park and the Newark Light Rail system. Check out photos of the home below: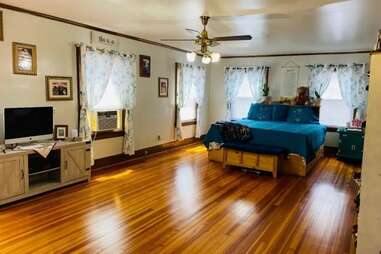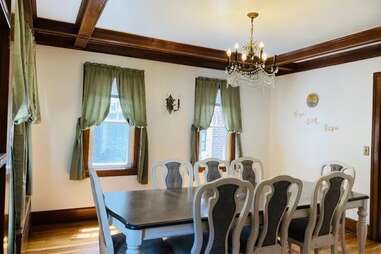 Chris Mench is an editor focusing on NYC News at Thrillist. You can follow him on Twitter for more of his work.