Since you were probably busy complaining about the subway on Twitter or freaking out about this month's best restaurant openings, we gathered up all the news you may have missed and made it really easy for you to not sound dumb when talking to your friends at the wine cooler.
Follow Thrillist NYC on Facebook to catch all of this during the week, but in the meantime here are some headlines from the past week that you can enthusiastically interject into a conversation:
It's Not Just You: The Subway Has Actually Been Worse Than Usual
Between waiting 20-deep on the L platform and being stuck underground for 20 minutes on the E as train after train stacks up weirdly close behind you, it's certainly seemed like the subway has been worse than you remember, and well, IT IS. READ MORE
This May Be The Oldest Remaining Film Footage of NYC. You Should Watch It!
A short video including clips of what could be the oldest surviving film footage of NYC has surfaced. READ MORE
Recommended Video
Take a Trip on These See-Through Kayaks and Explore the Water Without Going Overboard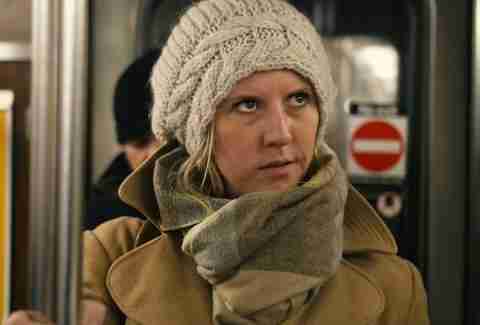 What Happens When Subway Announcements Get A Little Too Real
A new video shows what it might be like if the announcer got real and starting calling you out for your crap like when you think it's OK to manspread or hug the last remaining poll with your whole body, you horrible commuter, you. READ MORE
 
Smorgasburg Announces Spring Opening Dates
In what could be the crumb of hope that we needed to survive the rest of this winter, Smorgasburg has announced when its popular waterfront food markets are returning early this spring. READ MORE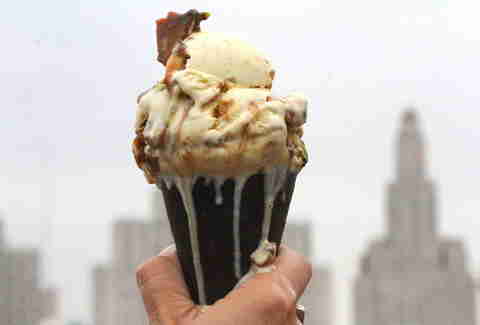 Ample Hills, Your Favorite BK-Based Ice Cream, Now Scooping in Manhattan
Ample Hills, the Brooklyn-based creamery known for flavors like Salted Crack Caramel and Stout & Pretzels, has finally brought its scoops -- some of the best ice cream in America -- to Manhattan with a new location at Gotham West Market in Hell's Kitchen. READ MORE
 
Find Out Exactly What's Wrong With Your Next Apartment
You already know it's a huge pain in the ass to find a decent broker, a decent place to live, and a decently priced apartment. READ MORE
 
Umami Burger Is Coming To Williamsburg
Manhattan rejoiced when it finally got NYC's first Umami Burger in 2013, and now -- after waiting for almost two years -- Williamsburgers, too, can fill their faces with Umami patties. READ MORE
 
Legendary NYC Karaoke Dive, Winnie's, Reportedly Closing in March
After 28 storied years as a Chinatown dive bar, and in more recent years, as a karaoke favorite and place you drank at 'til 4am then left to crush infinity dumplings, it appears that Winnie's Bar & Restaurant will be closing its doors later next month. READ MORE
 
Drone Video Shows the Hudson As a Hellish, Icy Moat From Above
Just like how it has frozen over our souls, the arctic chill that has befallen NYC in recent weeks has turned our beloved Hudson River into a treacherous ice floe of despair, full of ice slabs and petrified tears. READ MORE
 
This Is What Flatiron Looked Like Before The Flatiron Building
This photo we stumbled upon shows the area around 23rd Street, Broadway, and Fifth Avenue, or the epicenter of what we now know as the Flatiron District. Except, the photo is so old that it predates the completion of the Flatiron Building in 1902 by almost 20 years. READ MORE
 
Alphabet City Institution Benny's Burritos Officially Gone
Benny's Burritos, a legendary big-ass burrito purveying institution at Avenue A and 6th Street in Alphabet City, is now entirely gone. READ MORE
 
Here's A Map Showing NYC's Most Popular Dog Breeds By Neighborhood
Look out Beagles and Yorkshire Terriers! The French Bulldog has been crowned as NYC's top dog in 2014, according to a new ranking of the city's most popular dog breeds by the American Kennel Club. READ MORE
 
The 11 Most WTF Things On NY Craigslist Right Now: Penis Hanger Edition
Just like water is wet and gravity makes apples, it's also incontrovertible that if you spend time on Craigslist, someone will try to sell you something scary. Like penis hangers. READ MORE
Tony Merevick is Cities News Editor at Thrillist and, after a week like this, could go for a strong bourbon cocktail. Or maybe just bourbon alone! Follow him on Twitter @tonymerevick.