We can all get pretty good looks at NYC's intersections while trudging behind slow people or sweating while stuck in some good ol' crosstown traffic, but a collection of photos by award-winning photographer Navid Baraty puts a whole new perspective on some of Manhattan's busiest intersections ... and they might make you feel a little vertigo.
Baraty said he first came up with the idea for the "Intersection" series after looking straight down and photographing the geometric pattern of a Tokyo street from the vantage point of a tall skyscraper, and realized the scene spoke to the character of Japan. In an email to Thrillist, Baraty wrote, "order and geometry of the perfectly parallel lines, precise angles and thoughtful proportion were a reflection of the society's meticulous attention to detail and artistic presentation." When he moved to NYC, Baraty continued the series to see what the views from above would say about his new city.
"After seeing countless skyline photos of NYC, I found that the real life of the city can best be captured by pointing the lens straight down from high above," Baraty said. "Everyone walks around Manhattan looking up at the towering skyscrapers, but very few get to look down on it from so many vantage points. You feel the energy and flow of the city -- the constant stream of yellow taxis lining the avenues, the waves of pedestrians hurriedly crossing at the change of traffic signals, little figures disappearing into the subway stations, the chorus of honking horns and sirens."
As seen in some of the photos (included below) he's taken over the last four years of doing the series here, Baraty visited and revisited several vantage points to capture the varying "feeling of NYC" at different times of the day and night. The results are stunning. Check out more of his work on his website. 
Recommended Video
This Egg Roll Has a Hot Cheetos Wrapper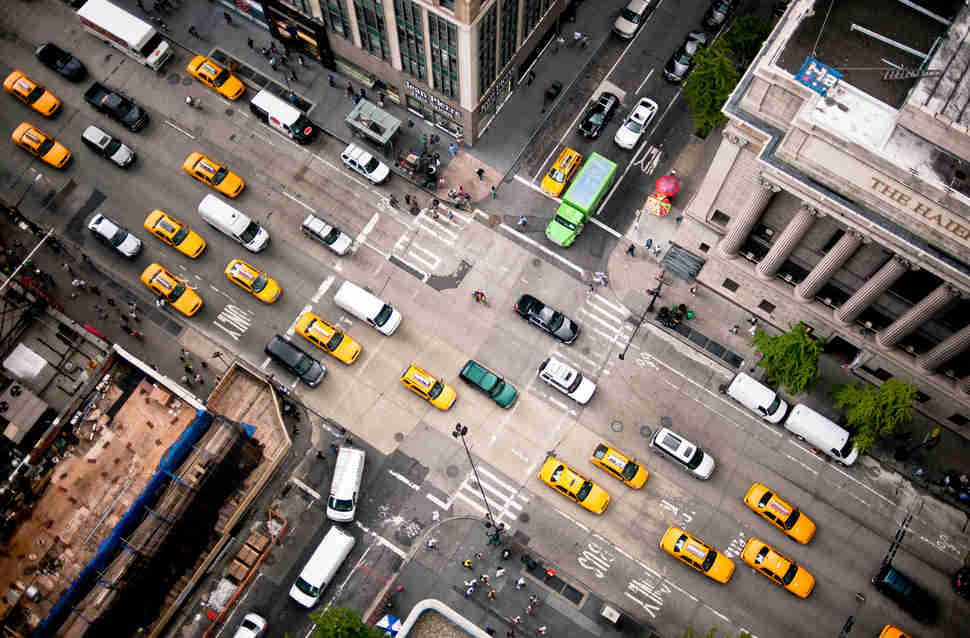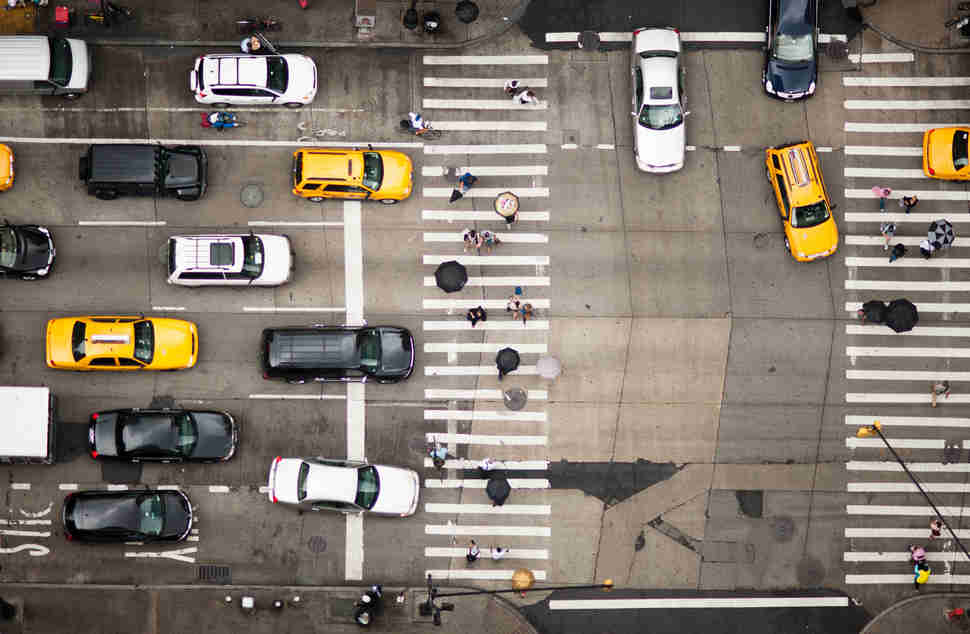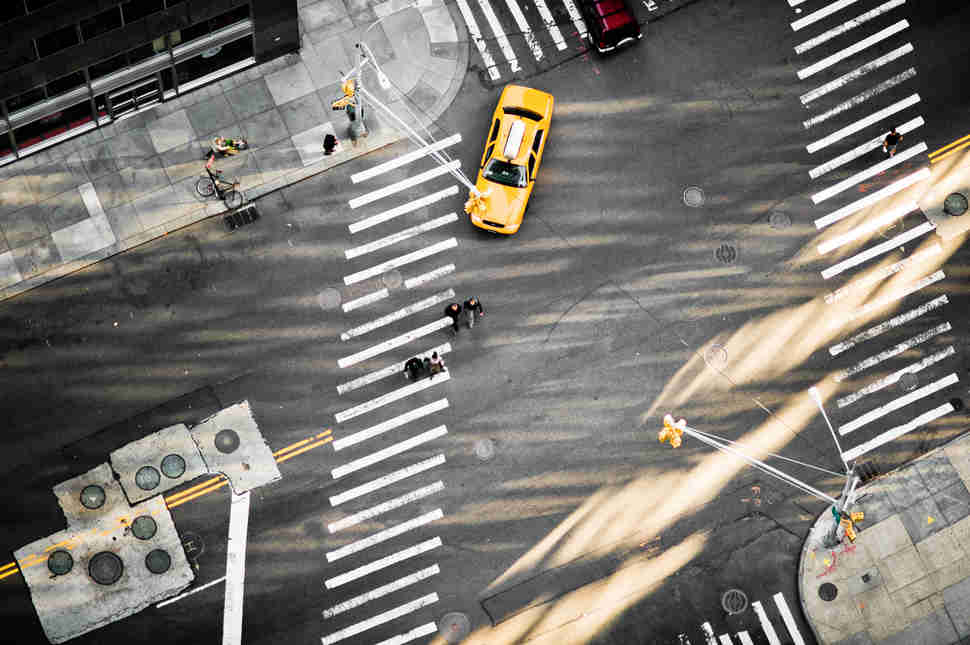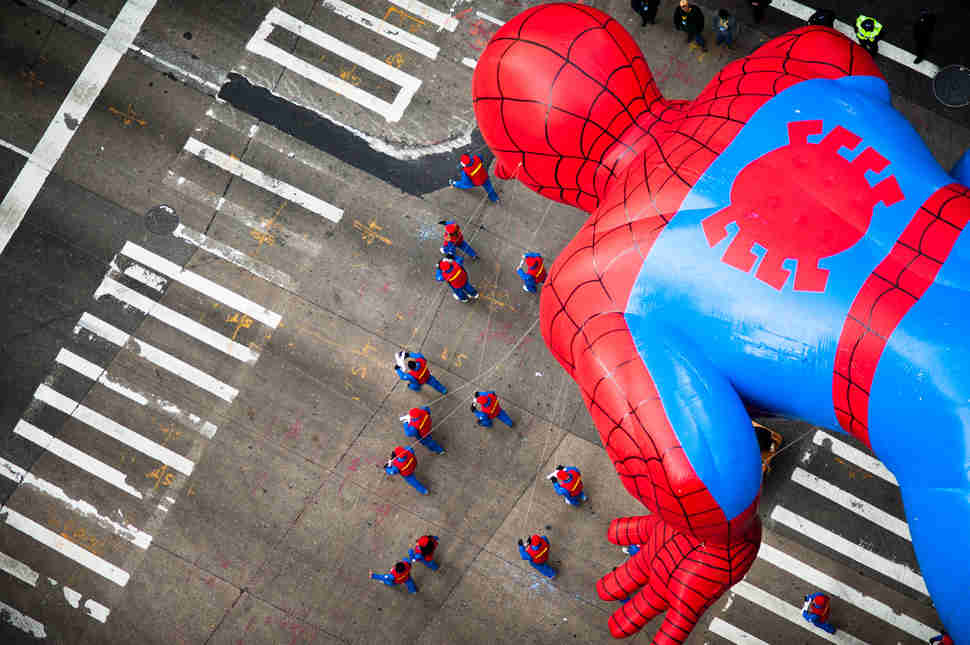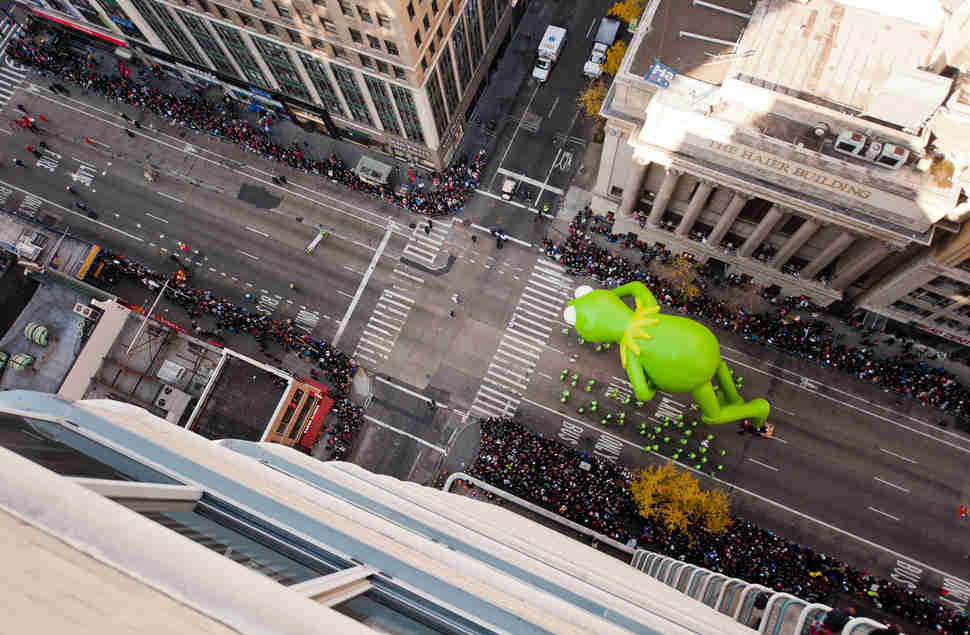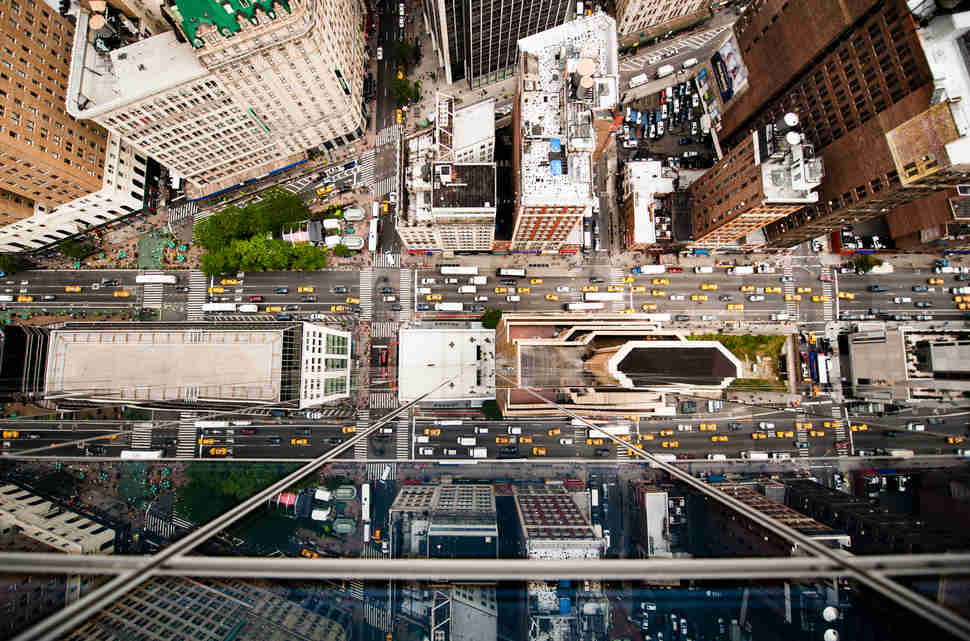 30th - 33rd streets and 6th Ave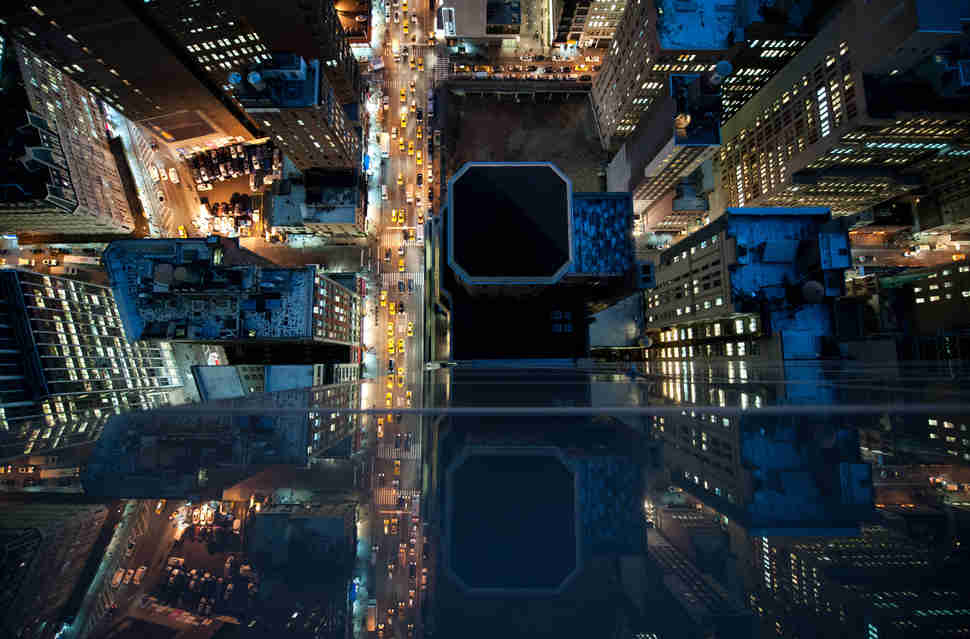 30th - 33rd streets and 6th Ave
30th - 33rd streets and 6th Ave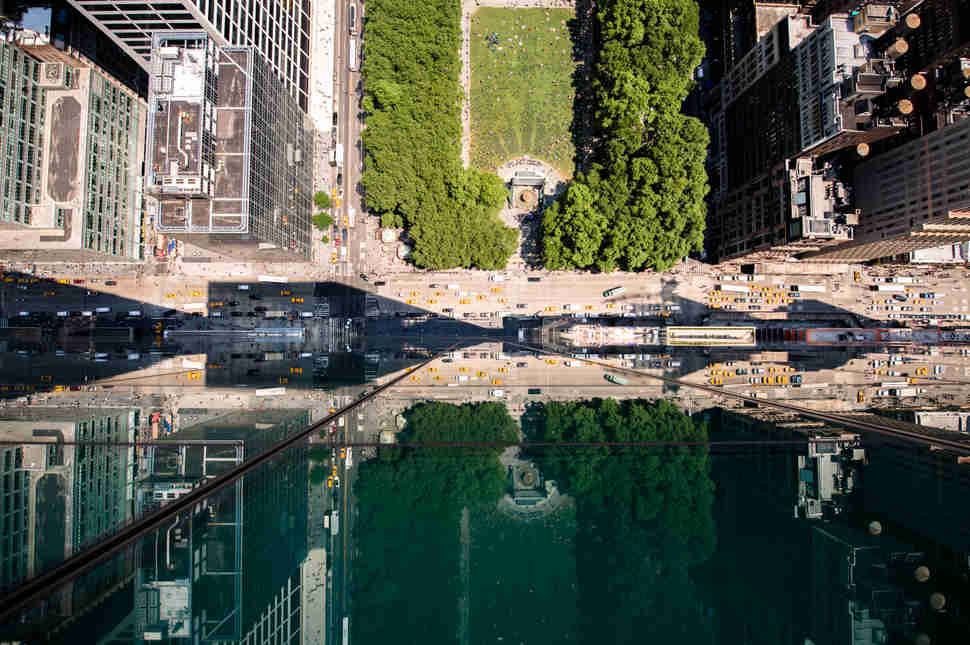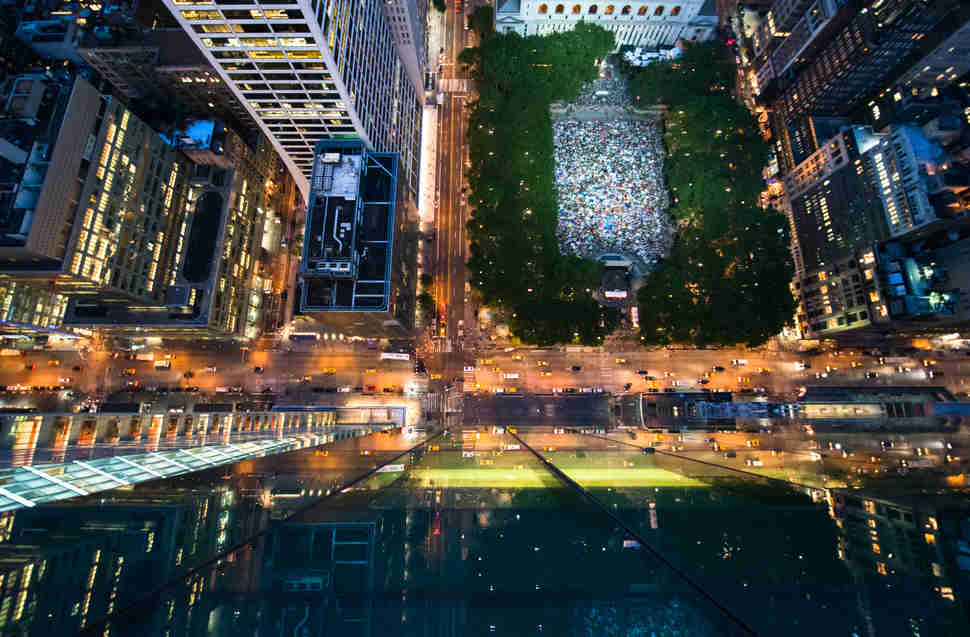 23rd - 26th streets and 6th Ave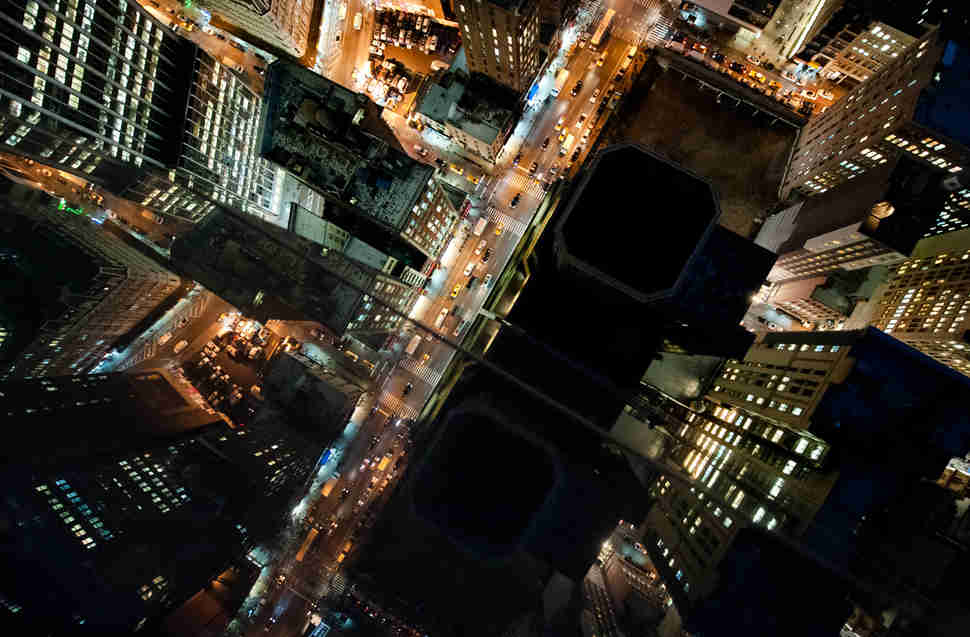 6th Avenue
Tony Merevick is Cities News Editor at Thrillist and would love to get out for a few days and photograph stunning NYC. Send news tips to him at tony@thrillist.com and follow him on Twitter @tonymerevick.