Hot on the heels of the 1 World Trade Center observatory's grand opening, developers at the massive Lower Manhattan complex have finally revealed the design of the last major World Trade Center tower -- and while it's different from past renderings, it's quite impressive.
The skyscraper, or 2 World Trade Center, will be the second-tallest building at the site at1,340ft and over 80 stories, just below the 1,776ft-tall 1 World Trade Center. The asymmetrical tower is expected to be completed by 2021 -- the 20th anniversary of the attacks on Sept. 11, 2001 -- and will be located at 200 Greenwich St. (just to the northeast of the 9/11 memorial), according to a report by Curbed. Already, 21st Century Fox and News Corp have signed on to take over the lower half of the building, where it will locate 5,000 employees under Rupert Murdoch's empire.
Silverstein Properties, the developer, released a video all about the new tower. Check it out -- or just wait six more years until it's finally done.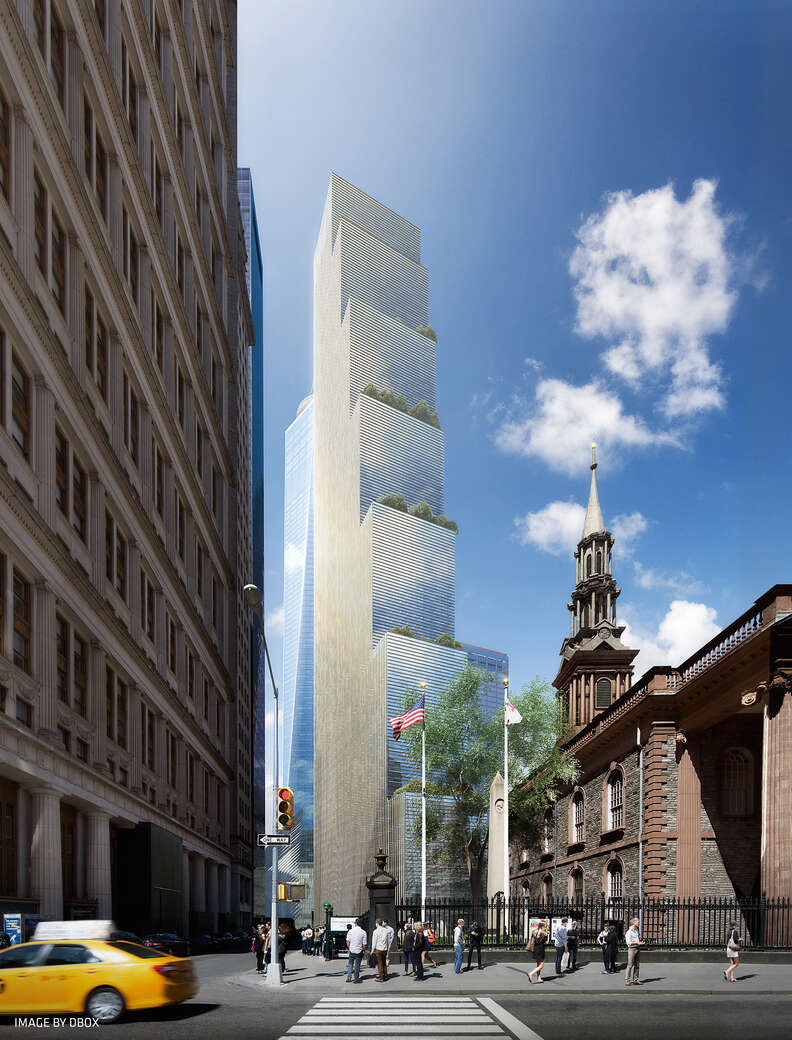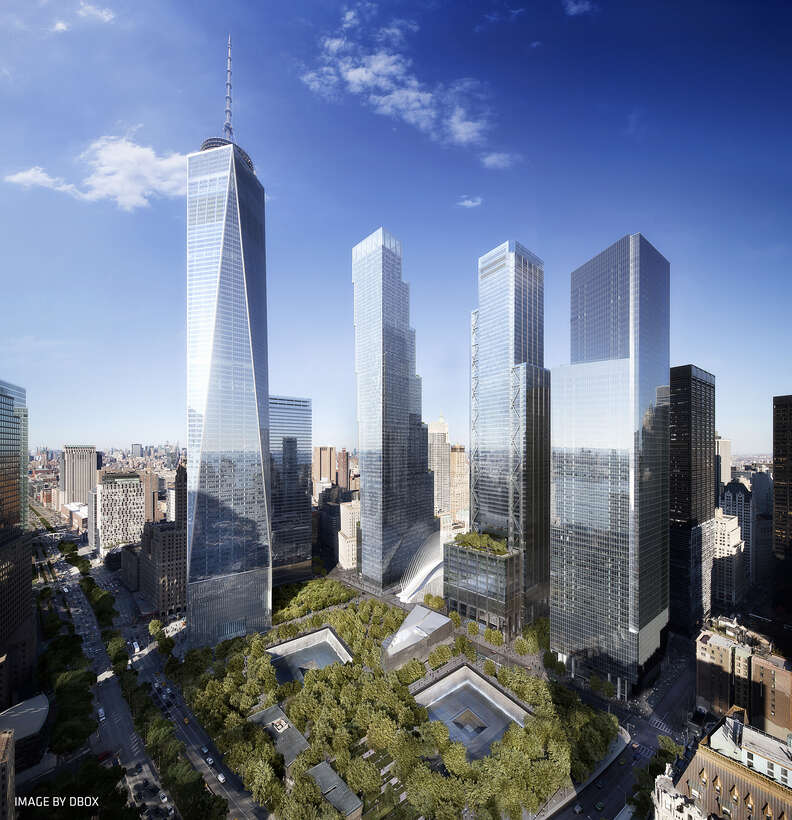 Follow us on Facebook for a steady stream of daily NYC stories, and be the first to get all the food/drink/fun/news New York has to offer.
Tony Merevick is Cities News Editor at Thrillist and hopes Instagram will still be around in 2021 for all that amazing architecture photo gold. Send news tips to news@thrillist.com and follow him on Twitter @tonymerevick.