Who's Having the Loudest Sex in NYC, According to 311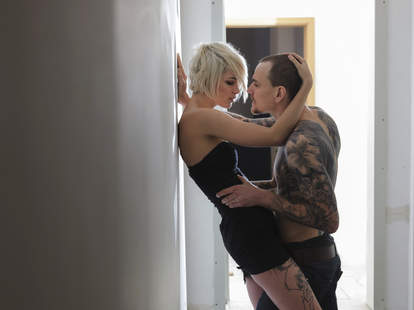 A couple in Bay Ridge, Brooklyn is having the loudest sex in New York City, according to an extensive report by DNAinfo, analyzing 311/loud sex data. 
The couple's sex is so loud that through last October and December alone, neighbors at the building, located at 7201 Ridge Blvd., lodged six noise complaints with the city. One complainant said, "Neighbors are having very loud sex with the windows open that can be heard throughout the whole bldg. [sic]" in a complaint made in the early hours of the morning Nov. 14 and told DNAinfo, "I'm not sure what they were doing, but the woman was moaning and screaming, 'Oh yeah, oh, do it to me,'" according to the report. Um, obviously, they were having crazy loud sex.
The loud sex-having couple couldn't be reached to explain themselves for the DNAinfo story ... probably because they're too busy, you know, having sex.
Unsurprisingly, 311 gets quite a few noise complaints about New Yorkers having outrageously noisy sex. According to the report, data from Jan. 1, 2015 to Feb. 12, 2015 shows there were 133 loud lovemaking noise complaints, and it seems like Brooklyn might be the sexiest of the boroughs with 42 complaints, followed by Queens with 37, the Bronx with 31, Manhattan with 23, and zero on Staten Island, which either means that Staten Islanders are not having loud sex, or that they like to listen.
Update: According to a report by the Daily Mail, the building's 25-year-old handyman and a woman in her late 30s who lives in the building are the subjects of the noise complaints, which just makes this whole thing sound even more like the crappy plot of a porn flick. 
Tony Merevick is Cities News Editor at Thrillist and, luckily, hasn't heard any raucous sex sounds coming from his neighbors. Send news tips to tony@thrillist.com and follow him on Twitter @tonymerevick.