Bar Fights Prevent Obesity and Diabetes, Says BS Booze Study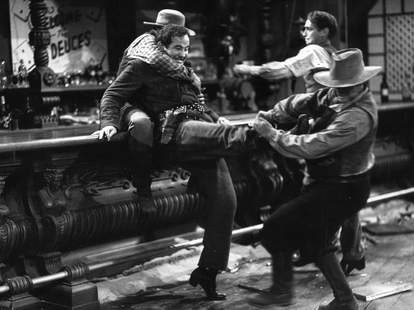 Most of the time, bar fights are to be avoided. But a new study out of Finland, printed in the Journal of Psychiatric Research, says they might be part of a healthy lifestyle.
OK, not exactly.
The study shows that, due to a gene mutation, Finnish men are "protected from obesity and type 2 diabetes." However, the gene mutation may also cause antisocial behavior and violent, "impulsive and reckless" actions, especially when under the influence of alcohol.
The study was conducted on 98 Finnish men between the ages of 25 and 30. All of the subjects suffered from anger and antisocial behaviors, but only some carried the mutation in question.
We've already made our views on irrelevant alcohol studies known. And we wouldn't think bar fights were a good idea even if they were proven to lower cholesterol, evaporate belly fat and cure cancer.
But man, they sure make a great headline.