Maybe your family has a timeshare in the Outer Banks, or your dream vacation is a romantic week in Paris. Those trips are plenty great. But for the travel-savvy vacationer, well, it's all about knowing which places are totally underrated and on their way to becoming the next London or Ipanema beach. And thankfully, the folks at TripAdvisor have done the legwork for you.
According to the crowdsourced travel site, Tulum, Mexico, is the no. 1 up-and-coming vacation spot, based on the recently published "Top Travel Destinations on the Rise." Every year, TripAdvisor amasses a gigantic list of the best places in different categories, including beaches, hotels, and restaurants, based on positive ratings and increased interest. This particular list looks at year-over-year increases in ratings and interest to spit out the top locations burning up travel itineraries.
After Tulum, Cartagena, Colombia, lands at the no. 2 spot, while Porto, Portugal, snags the no. 3 slot.  While the US only makes one appearance on the worldwide top 10, it makes a strong showing at no. 4, with the surprisingly cool Gatlinburg, Tennessee coming in at no. 4. See, it's not just a places in a Johnny Cash song. Additionally, TripAdvisor put together an entire list of US destinations on the rise, too, topped by Gatlinburg. While not quite as travel-porny as the international top 10, it's a fun mix of mountains, beaches, and cities, celebrating the wonderful diversity you can find across this great land.
Check out the top 10 international spots below. And then get to booking your next vacation.
Recommended Video
Debatable: It's Fine To Recline Your Seat On a Plane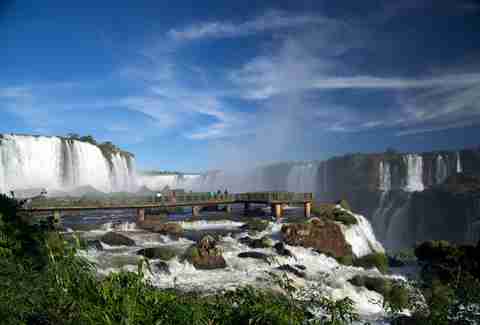 10. Foz do Iguacu, Brazil
8. Banff, Alberta, Canada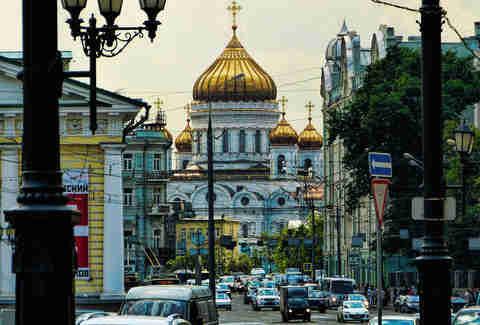 4. Gatlinburg, Tennessee, USA
1. Tulum, Mexico

Sign up here for our daily Thrillist email, and get your fix of the best in food/drink/fun.
Ryan Craggs is Thrillist's Senior News Editor. He's been to two places on this list, which is kind of a bummer, but also kind of awesome. Follow him @ryanrcraggs.