Simultaneously an appliance and your raunchiest dream come true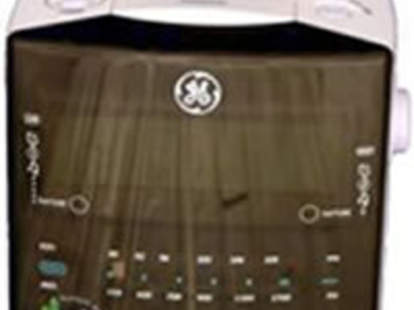 It's been way too long since you recorded your own sexual exploits. Since you frequently can't remember whether or not you even had sex, we suggest utilizing some high-tech gadgetry to preserve your legendary performance: the alarm clock camera, from The Detective Store on Christopher Street.
The alarm clock radio looks normal enough. Hidden inside, though, is a tiny video camera that begins transmitting to a remote receiver as soon as you plug it in. The kit hooks up to VCRs, or even live television, which is especially useful if your friends have accused you of doctoring your private videos by bringing in a stunt-penis
Of course, displaying clocks in every conceivable corner of your crib might make visitors think you're nuts. If you're hoping to perform depraved acts throughout the apartment, the camera also comes disguised as a DVD player, VCR, smoke alarm or fan. Our favorite option, though, is the boom box. It not only captures your sessions, but can also enhance them by playing your personal erotic anthem, the ad jingle for "Honey Nut Cheerios."
For even stealthier placement, The Detective Store can custom-install your camera into anything: your bathroom mirror, your gun rack, even your microwave. You can monitor hot kitchen sex while also finally figuring out who's been stealing your precious Pizza Bagels.
Of course, compromising the privacy of your guests can break the bank ($499* and up). But can you really put a price on memories?
*Lesser quality alarm clock cameras are available at lower prices from ebay and various online spy stores. Don't cheap out though. If you're gonna film yourself in the nude, do it with class.
When you go to The Detective Store, bring this write-up. Speak to Jay, make a purchase, and you may receive a special "gift." Hopefully the gift won't be a surreptitiously recorded video of you. With Jay.