Duxbury has a long storied past: it was one of the first towns settled after Plymouth, a shipbuilding capital in the early 1800s, and an idyllic place to raise Huey, Duey and Louie, until they opted for the more hurricane-like lifestyle of Duckburg. Bringing a little of that past to the big city, Island Creek Oyster Bar, now open

From a trio of industry heavy hitters (Island Creek, Eastern Standard, Lineage) eager to bring Duxbury's acclaimed bivalves closer to the city, this upscale raw bar/seafood joint in the 175-seat former Great Bay has been completely overhauled with reclaimed Wyoming snow fence plank window shutters, a Colorado granite bar divided into three parts (dining, raw, drinks), wood slat picket Vermont barnwood fences built around circular booths, and an entire booth-to-ceiling steel caged wall filled with tens of thousands of oyster shells -- a smart choice as it was either that or just one Art Shell. Aside from a range of Island Creek's finest, the changing daily menu includes other fruits de mer like a Tarragon butter'd baked stuffed lobster w/ brussels sprouts, carrot, & parsnips; brioche crusted haddock in mustard oil w/ slow roasted cauliflower; and a schnitzel of monk fish with brown butter and capers, which could easily be solved by monk fish, if it wasn't so damn O-Sea-D. There're also heartier farm faves like braised Berkshire pork shanks w/ a parsnip puree and root veggie hash, and a thick bacon & cheddar-smothered burger made from Vermont beef, also what happened when Ja Rule's tour bus got lost going to Boston.

For post-work sips and snacks, ICOB rocks small batch seasonal cocktails (including a fennel-spiced house specialty called the Perennial) and draft beers like a signature collab Pilsner (from Will Shelton of High & Mighty) and Harpoon's 100 Barrel Series Wet Hop to wash down salted no-shell mussles in a toasted almond cream, pepper relish'd BBQ glazed shrimp, and spicy chili/garlic paste'd steamed littlenecks w/ Navajo bread, which now that they've got the casinos, can probably buy all sorts of race cars, lasers, and aeroplanes. Its. A. Duck blur!
Recommended Video
How to Make Ombre Wine Slushies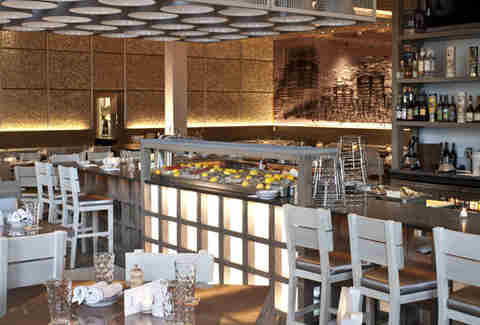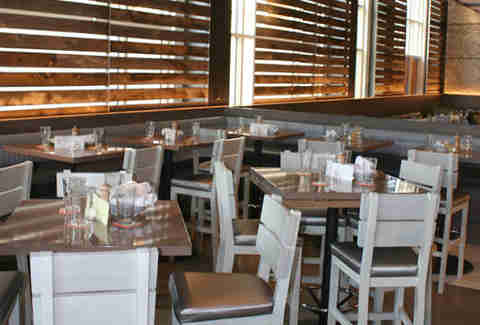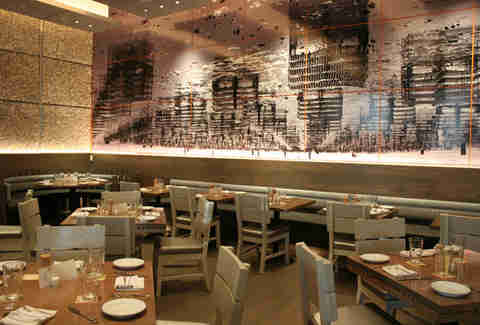 Previous Venue
Next Venue
Venue Description
1. Island Creek Oyster Bar
500 Commonwealth Ave, Boston, MA 02215
Everything about Island Creek's modern, simple decor and comfortable atmosphere makes you think of an upscale coastal shanty, not to mention the shellfish is impeccable. The raw bar is the main draw here as some of the oysters are sourced directly from its farm of the same name in Duxbury Bay, but you can also get other local New England staples like, Chatham, Wellfleet, and Pearly White. You'll find daily changing fresh fish options like, Maine Grilled Salmon with mustard spaetzle and apple purée, Falmouth Bluefish with delicata squash and chorizo, and Fried Ipswich Clams, plus brunch fare like, Salt Cod Cakes with house-made baked beans, a fried egg, and bacon.