With enough grit and determination, a person can overcome any handicap, whether he's a blind man climbing Everest, or a one-armed man strangling Harrison Ford's wife. Even more inspiring: The Blind Tiger Ale House, a West Village standby before their landlord booted them in favor of a Starbucks. Reopened on Bleecker, the team slogged through a brief stint as a coffee house while awaiting their liquor license, but their patience paid off in the form of 28 taps, two casks, and a staggering list of microbrew bottles, large-formaters, and "weird sh*t most people have never heard of". If New York is a city of beer geeks, then Blind Tiger is their mecca. P.S., If owner Ian Campbell is on hand, be sure to ask what he's got stored in the cellar.
Recommended Video
Drink This Winter Bourbon Smash and Conquer Cold Weather Forever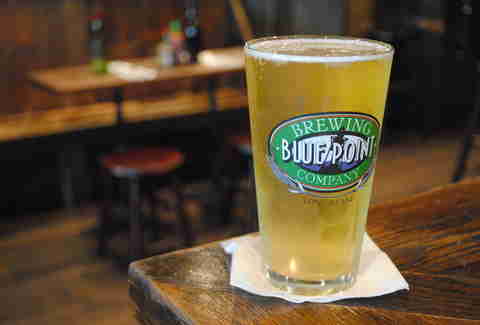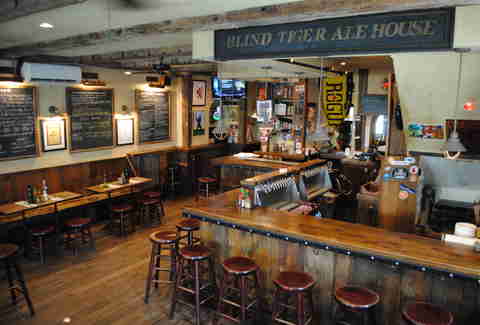 Previous Venue
Next Venue
Venue Description
1. The Blind Tiger
281 Bleecker St, New York, NY 10014
Arguably the epitome of a New York City craft beer bar and a true pioneer in the NYC craft scene, Blind Tiger's been doling out a fine selection of the top tier libations since it opened in 1995. It's the go-to spot to meet folks from your favorite breweries who happen to be swinging through town, and the tap takeovers are legendary to say the least. Sip from 28 taps, two casks and a staggering list of microbrew bottles.