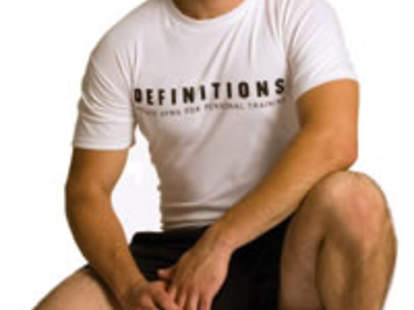 Ideally, a personal trainer should help you take your physique to the next level -- but most gyms are staffed by aspiring actors who yap about your "core" while dreaming of a part in The Core: II. For serious instruction, check out Definitions.
Definitions was founded in 1983, during an era when personal training was only available to celebrities like Andrew McCarthy, and Dan Akroyd. The concept: every single workout is a by-appointment, one-on-one session, pairing you with a professional whose sole mission's to motivate and sculpt you into a Greek god (or, if you're pale, a Norse one). Further elevating the operation:
Definitions staffers are trained in fitness, not sales. Each packs years of gym experience, and a degree in exercise science so impressive, it will blind you.
Instead of putting you through the motions, Definitions tailors you an individual workout based on a rigorous evaluation process and your own desired results, which hopefully don't include "become taller".
The equipment's top-notch, and because no more than seven clients train at a time, you can use any machine at will. You also get your own shower, changing room, and locker, plus free laundering -- so your workout shirt won't be completely discolored by sweat-nourished mold.
To get rolling, come in for a free consultation/physical evaluation, and make fitness as much a part of your daily existence as bathing hopefully is. Or you can go back to your old gym, and get trained by DJ Qualls.