Le Tigre's New Spring Line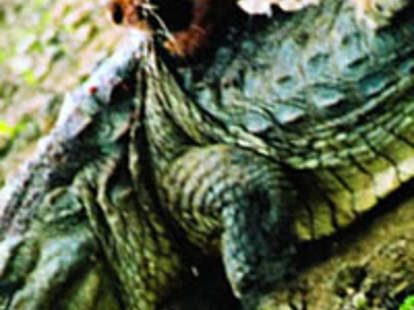 Outfitting yourself for dress-down fun generally means plodding disconsolately from store to store, squandering your precious Mail-Order Bride Fund on stuff that not even a desperate Ukrainian teenager'd think was cool. Get an affordable, one-stop alternative to spirit-killing shopping with Le Tigre's brand new spring line.
With quality on par with any other animalian clothing line, the retro orange Le Tigre cat is as slick as Dolemite -- and ferocious enough to scare other logos into pee-on-self submission. While you can't go wrong with anything (or even everything), here are a few of the standouts:
The Grossgrain Terry Polo

: Get bath-towel-fuzzy cotton comfort in the "I drink, but also maintain a job" cut of a short-sleeve polo -- all without canvassing mothball-scented thrift stores or cannibalizing your bathrobe.

The Lattice Jacquard Sweater

: Hypnotically appealing patterns set these apart from your grandpa's funky cardigan, giving you natty warmth without the telltale stains of old-man drool.

The Classic Stripe 2-Fer Polo

: Promote efficiency/laundry-minimization while still maintaining that coveted I've-got-mad-shirts look.
Though LT is available at stores nationwide, their absence of dedicated boutiques slashes overhead, resulting in affordable duds for you. Further sweetening the deal, Thrillsters automatically get 20% off these items, plus free shipping, by ordering online now through Jan 26. Play it safe and buy up the entire line from the comfort of your filthy couch at LeTigreUSA.com. Otherwise, you'll be forced to wander aimlessly in overpriced, ill-fitting rags, being teased mercilessly by another man's Green Card-seeking mate.