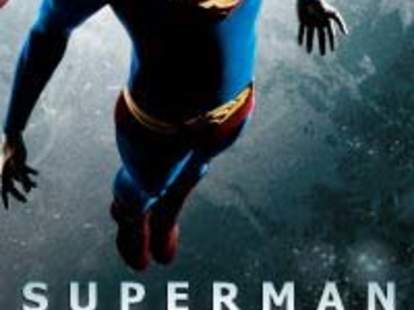 It's been 20 years since Superman left the big screen, leaving us to cope with a sad assortment of lesser superheroes. Now that Superman's finally returned, we fondly recall the qualities that made us proud to wear The Man of Steel's Underoos, and no one else's.
For instance, Superman:
Rarely lost his temper, even when dealing with dastardly villains. If we had that kind of self-control, our fathers would still love us.
Never ridiculed Lex Luthor's shiny dome. To him, it was the evil within that mattered, not the ravages of alopecia.
Gave up on love in order to defeat General "Kneel Before" Zod. We gave up on love because of a restraining order.
Didn't abuse his X-ray vision. If we had it, we'd use it on everyone. Even the elderly.
Was genuinely surprised when someone pulled out Kryptonite. Why are we never surprised when someone whips out Pez -- the substance that drives us to our knees?
Maintained a double identity to protect those he cared for. We use ours to deceive those we care for.
Was as concerned with the welfare of a clumsy, showboating kid -- who probably deserved to drown -- as he was with saving the entire planet. We are that clumsy kid.
So even two decades later, Superman still leaps the tall building of our hearts. If you're anticipating his comeback as much as we are, click here for trailers, plot outlines, screen shots, or, if you're freaky, wallpaper. If you're literally frothing, the official site's got ticket-buying portals for Tuesday night's nationwide sneak previews. Or if you're simply too cool to whip out your S-shirt, have fun at that swanky cocktail party, tough guy.