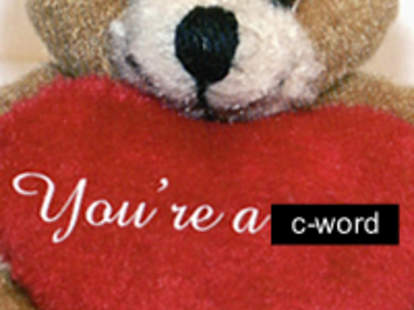 Guys have a tough time expressing their feelings. Instead of mumbling, tell her she's a heartless wench with style and panache: Grating Cards. Grating Cards is an Aussie company that caters to the spiteful dick that slumbers beneath your layers of politeness, sensitivity, and skin moisturizers. In each six pack you'll get cards for every distressing, sociopathic urge you've struggled so hard to articulate:
I've Been Cheating On You
I Give It Three Months
Your Baby Is Ugly
I'm Stalking You
You Smell Like Arse
You're A C*nt
Each Grating Card is presented with a non-threatening photo (a kitten, a rubber duck, a teddy bear) to defuse the brutal verbiage. If for some reason she still reacts poorly, at least you'll get credit for exploring the boundaries of open, honest adult communication.