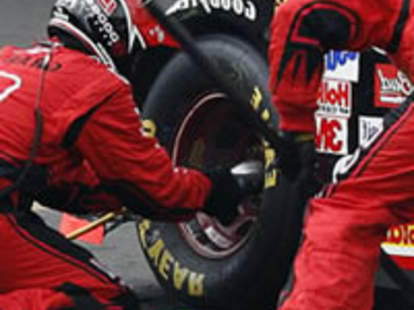 You're too old to intern, but how else can you test-drive your dream career as a photographer or... bison rancher? Get a trial dose of fantasy reality with Vocation Vacations
Conceived by a formerly disgruntled telecom drone, Vocation Vacations pairs you with an expert mentor with at least five-plus years in his profession/"profession". For one-to-three days, you'll go through immersive training -- making you a short-term Macchio to the Miyagi of architecture, or alpaca farming. Your choices are extensive, though not exhaustive (sorry, aspiring man-whores). To wit:
Brewmaster
Sports announcer
Private investigator
Minor league baseball GM
Clock restorer
Dog sled trainer and kennel owner
Horse breeder
Pro wrestling color commentator
Pro wrestling live event coordinator
Pro wrestling personal assistant
Pro wrestling ring announcer
Pro wrestling ringside manager
Pro wrestling sponsorship & promotions coordinator
Sword maker
Weaving studio owner
Trucker
Unfortunately, package fees don't include room & board, but VV recommends accommodations for each vacay -- a nightly respite from your stressful day of cheffing, or a chance to perfect the "housekeeping!" knock that'll wow your maid-service mentor into offering you that coveted permanent position.