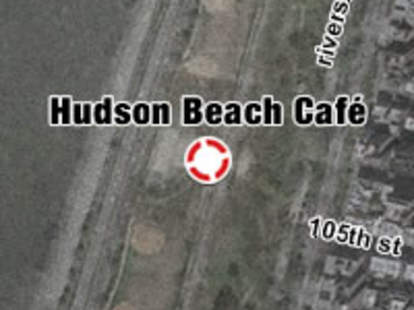 After Labor Day, cowards Citywide will say things like "I'm still recovering from last weekend", "I miss summer already", and "Whither my testes?". For a defiant fall kickoff, hit the Riverside Park Oyster Festival.
Sponsored by Guinness, the RPOF is an all-day celebration of Celtic motor oil and drinkable mollusks. It's being held on the spacious patio of the Hudson Beach Café, overlooking a scenic river you'd never, ever eat an oyster from. The event's soundtrack'll be powered by live performances from five Irish bands -- or rather rock bands with Irish people in them, as opposed to five guys Riverdancing while someone plays "Whiskey in the Jar" on a pennywhistle.
So instead of wallowing in defeatism, head Fest-ward, and enjoy the outside while you can -- because when the cold really hits, you'll become the gray, quivering blob hiding inside a shell.