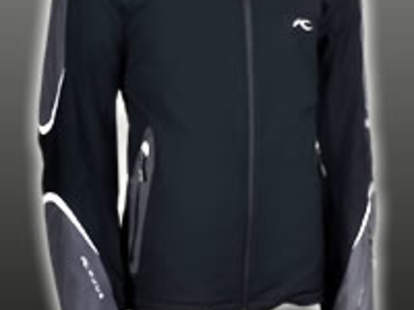 A day of skiing can leave a man chilled to the bone and so covered in mini-bruises people will think him the victim of midget hooliganism. Avoid debilitating discomfort with ski clothes from Kjus
The icy brain-child of Norwegian World Champion skier Lasse Kjus, this eponymous skiwear was inspired by too many chilly days on the mountain, and the advent of bizarre-but-awesome micro-technologies. The first involves fabrics interwoven with tiny beads of wax that melt to store warmth, later releasing it when temperatures fall and the balls stiffen. The second innovation is a specialized polymer (ominously code-named d30) composed of molecules that move fluidly when at rest, but lock together during a sudden impact, hardening the clothes to protect you against errant ski poles/saplings/out-of-control, helmeted 10-year-olds.
These ass-saving technologies feature largely in KSS's pants, shirts, and gloves, but prevail in Kjus's bell-and-whistle-y ski jackets. Alas, they don't make cups, so remain wary of evil, undersized attackers, or the wax ones won't be the only balls getting liquefied.