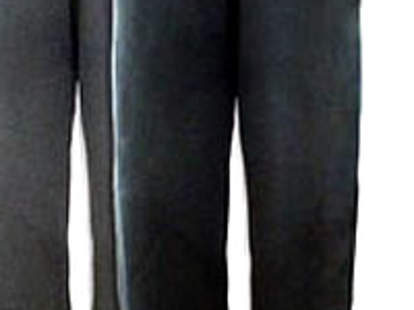 Sweatpants are ideal for cozily slothing around, but if you're actually leaving the house, they're horrible for carrying stuff. Well, feliz pantalones, here come SeV Lounge Pants.
A stealthy innovation from gadgeteer stalwarts SCOTTEVEST, these plush drawstring cotton trou are a more presentable version of your favorite sweats. But instead of just absorbing sharts, SeVs are equipped to hold all your crap: they're essentially inside-out cargo pants, boasting 11 internal pockets. These vary in size to better swallow iPods, cell phones, wallets, keys, or pens, and're held shut with magnetic closures -- so you won't worry about your flask of scorpion mezcal slipping out during an already awkward visit visit to your 12-stepping uncle.
You may think all of this will make your legs look lumpy and weird, but the Lounge Pants' patented "No-Bulge" pocket construction will hug your belongings flush with your flesh. So whether you're loading up your pants with gadgets, gifts, or succulent cornish game hens, you'll be able to gallivant about in luxuriant, utilitarian comfort.