Labor Day Celebrations Around the Country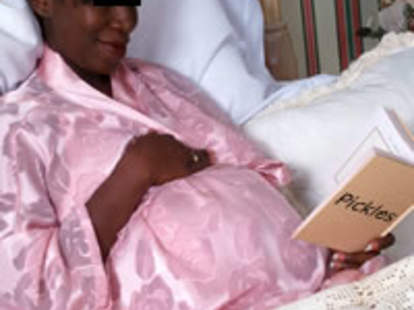 Most of us celebrate Labor Day with regular old barbecues and fireworks, but some places enjoy local traditions that are slightly more insane. Read through this list and see if you can tell which celebrations are legit, and which are out and out lies.
Wellsville Founders Day: Wellsville, Utah Commemorates the first white community to settle in Utah's Cache Valley. Activities include a patriotic musical program, a "buckaroo" rodeo for children, a baseball tournament, and festive ignorance of indigenous cultures.
Coon Dog Graveyard Celebration: Tuscumbia, Alabama Each Labor Day, the last remaining "coon hunters" pay tribute to their fallen coon dog comrades with a barbeque, a liars contest, and buck dancing.
Possum Fest: Bradfordsville, Kentucky Every Labor Day, locals bring a possum, shave it, then donate the fur to local veterinary hospitals to be used in wigs for dogs undergoing chemotherapy.
Boomsday: Knoxville, Tennessee America's largest Labor Day fireworks display, with hundreds of thousands of drunken onlookers lining up on the Knoxville waterfront to witness the aerial detonation of a giant orange Power T for the Tennessee Volunteers.
Shoemaker's Frenzy: Burns Flat, Oklahoma Each Sunday before Labor Day local cobblers participate in a 10K run and hurl flaming bags of pig intestine at retail shoe outlets to commemorate their unionization.
Milonguero Festival: Denver, Colorado Dancers from all over the country participate in tango dance-offs all weekend, culminating with a mass group tango. Participants are encouraged to be above average dancers -- not just perverts who've watched Last Tango in Paris many, many times.