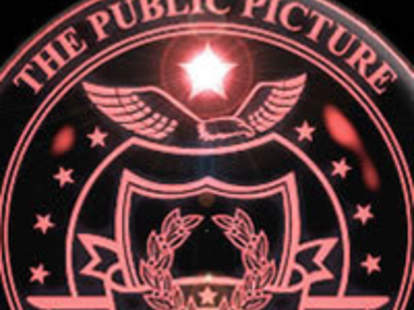 Who can count the number of times you've left the theater thinking "I could make a better movie while hallucinating on Robitussin!" Well, Gus Van Sant, here's your chance to prove it: newly launched, The Public Picture is an interactive experiment that gives you the opportunity to unleash your questionable artistic vision on the big screen.
By allowing internet voters to assemble the creative team of a feature film, The Public Picture strives to involve millions of complete novices in the moviemaking process. Voting is easy: simply run through their list of nominees and create your own elite squad. While no industry heavies have committed themselves to the project yet, it's worth voting if only to try to get American Ninja's Michael Dudikoff off the streets and back onto the set
Here's how we weighed in
Actor and Director:Mario Van Peebles
(New Jack City)
The ultimate double threat.
Actress:Amanda Peet
(Body Shots)
Her ongoing contractual obligation to bare breasts will help flesh out certain dramatic elements.
Editor:David Wu
(Bride of Chucky)
If he can cobble together 89 minutes of Chucky looking lifelike, think what he can do with Van Peebles.
Cinematographer:Jeri Sopanen
(My Dinner with Andre)
His or her sweeping vistas made us swoon with pleasure.
Production Designer:Richard Tom Sawyer
(Three Amigos!)
"El Guapo's Bandito Hideout" is the paragon of historical accuracy in set design.
Writer:David Lee Henry
(Roadhouse)
Swayze as warrior-poet? David Lee's dialogue sure had us convinced
Round up your own dream team, or if you're overwhelmed by the possibilities, feel free to vote for our slate of candidates. Together, we can change the face of cinema and bring New Jack Chucky's Body Dinner at Amigo's Roadhouse to the world.