Camping has never been this convenient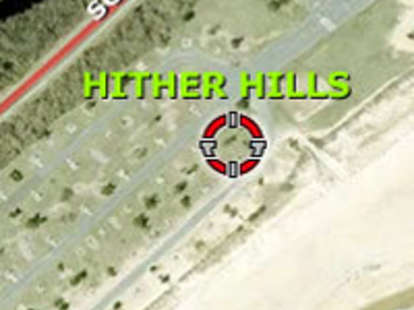 Theoretically, camping sounds like a sweet idea -- crisp, clean air, noble trees, playing with fire...But between the isolated locations, the need to dig your own toilet (DYOT), and your inexplicable fear of lions, it's usually more trouble than it's worth. But not at Hither Hills State Park, a full-service, lion-free, oceanfront campground five minutes from Montauk.
With two miles of beach and a forty-acre lake, Hither Hills offers rustic adventure, plus luxury amenities like bathrooms, showers, and a general store where you can stock up on lube, beer and taco-flavored Pringles -- aka, the basics. There's also a firepit picnic area, a volleyball court, and miles of hiking and biking trails, which your annoyingly outdoorsy friends can brave while you treat their girlfriends to island cocktails and borderline inappropriate "Skin-So-Soft" bug repellant rubdowns
If the women aren't lured into infidelity by your supple, probing fingers, head to one of these nearby bars to land yourself a sleeping bag partner:
The Point Bar & Grill

697 Main St., 631.668.1500


TV set-up assures you won't miss the college football games whose outcomes could determine whether your move into a tent becomes permanent.

The Montauket

88 Firestone Rd., 631.668.5992


Great place to eat chowder, watch the sun set over the Sound, and use lines like, "You know, all I really need is this sunset, and you. And chowder".

Nick's

148 S Emerson Ave., 631.668.5791


Great place to go if you're no longer welcome at The Montauket.
Camp in the Hamptons, and enjoy the wonders of nature by day, then hit the bars at night, before Fireside Steve treats everyone to an acoustic Eagles medley. Now's the perfect time to go, too--the weather's cooling down, and with the summer lion season drawing to a close, all you'll have to worry about at Hither Hills is getting eaten by a shark.