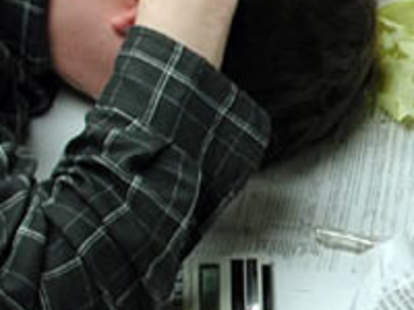 Any day spent wading through confusing forms in an effort to become thousands of dollars poorer is an understandably shaft one. Since your scheme to send goat porn to Condaleeza Rice has so far been unsuccessful, blow off your governmental resentment with one of these gonzo Tax Day events.
The 1984 Burt Reynolds Dodgeball Tournament and Mustache Expo1pm at the Bellvue Recreation Center: 826 Lucile Ave, SilverlakeThe group that brought you the 1986 dance party dials it back a couple of years with this moustache-mandatory dodgeball tournament. Players will be split into two leagues: Sharkey's Machine (aka "hardcore") and Cannonball Run (aka "wussy"), both competing for hirsute loot like mustache combs. Mustaches will be available for purchase and the best one'll win an award, giving you ample reason to thank your dad for being Greek.
Check out the flier or email michael.costanza@sbcglobal.net and mention Thrillist for a $15 discount
Tax Me Deadly6pm at Safari Sam's: 5214 Sunset Blvd, HollywoodThis Fight-The-Man-themed women-and-comedy-and-music extravaganza hearkens back to Safari Sam's not-so-distant strip club past, with near-nude burlesquers and fire-spitters who'll remind you of the tax funds Congress'll burn on frivolities like school lunch programs. $12 gets you in the door, but a $15 reservation gets you a table -- where you and your lecherous goat can kick back and discuss what you'll buy Condi with your refund.