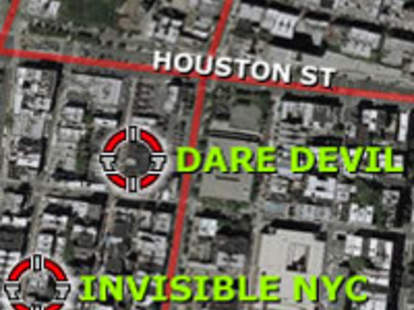 The only thing dumber than getting a tattoo is letting maturity prevent you from getting one. Instead of going with a dingy parlor filled with Charles Manson-worshipping runaways, hit one of these high-end ink shops, all highly recommended by body art authority Needled.com. Each specializes in tattoos (not bong sales), employs only expert artists, works closely with clients to provide customized work -- and of course is perfectly sterile:
If you think you're turning Japanese:Invisible NYC148 Orchard, between Stanton and Rivington212.228.1358; TroyDenningTattoo.comJapanese-inspired designs are ragingly popular right now, but Troy Denning's destroy the competition -- sadistic samurai, dragons, and tigers that leap ferociously right off your skin, knocking over your can of Asahi.
If you want to terrify anyone who sees you naked:Last Rites511 W33rd St (Between 10th and 11th Ave) 3rd Floor212.529.0666; DarkImages.comPaul Booth's etched his dark gothic fantasies on grateful members of Slayer, Biohazard, Sepultura, and numerous other musicians who plan to OD before their ink jobs are ruined by age and pale rock star flab.
If you're undecided:Dare Devil Tattoo174 Ludlow, between Houston and Stanton212.533.8303; DareDevilTattoo.comYou can get just about anything at the laid-back, newly remodeled Dare Devil, from jewel-encrusted daggers to a Fifties waitress holding a tray of martinis. Their 11 artists are also lauded for their use of brilliant colors -- perfect if you want your boss to notice your "420-4-Eva" daringness from the other side of the trading floor.
These shops charge $150 and up per hour; sessions can take anywhere from 20 minutes to many grueling hours. Due to high demand, some of the artists must be booked months in advance, but this leaves you ample time to hone your vision. Or chicken out.