You're Invited: To Spiced Rum Revelry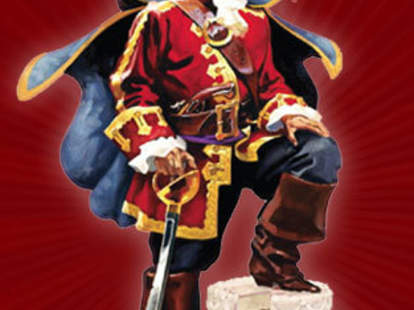 What: Rock your slickest tri-corner hat and celebrate the legendary buccaneer's birthday at one of 14 parties held across the nation. In addition to piratical cocktails, guests'll be enthralled by a sneak peek of the new Captain Morgan commercial directed by Academy Award winner Tom Hooper, because only someone who handled the speech of the king could portray the spirit of the Captain.
Where: Manayunk -- click here for deets
When: Saturday, May 14th from 10p 'til 6 in da morning 1a
How: Though a pirate ship would be quite apropos, any form of transportation will suffice
Swashbuckle your browser to Captain Morgan's Facebook for more festival facts
DRINK RESPONSIBLY – CAPTAIN'S ORDERS!® ©2011 Captain Morgan Rum Co., Norwalk, CT.