From the longtime owner of Ten Tables, Grass Fed's a 24-seat "not just a burger bar" slinging poutine, paninis, and plenty of locally sourced beef in the overhauled/ streamlined former Bon Savor just four doors down, as three would definitely suck. So as to arrive prepared, read about: The Environs Shooting for a mod-minimalist-industrial vibe, the brightly lit space looked at Ten Tables and said "that's kind of a lot of tables", and opted to lose them in favor of a 12-seat stainless steel counter, another 12 seats along the window ledge, plus light oak floors and white-painted brick walls. The Brews Kick back whilst they grill your burger with a boozy milkshake and/ or one of 11 different local-heavy craft suds including cans of Porkslap Pale Ale and Moo Thunder Stout, as well as Pretty Things, High & Mighty, and Backlash's Declaration, which is usually "I'm an antagonistic reaction to a trend, development, or event". The Burgers Foodwise, top billing goes to the beef, which comes as single-/ double-stacked five-ouncers straight up, or topped w/ everything from American, bacon, and horseradish mayo, to crispy onions, farm fried eggs, and pickled jalapenos. Specialty choices include one topped with housemade tartar & fried oyster, and even a blue cheese/ bacon number dubbed the Blue Devil, so if you order it, just be careful about choking, especially in March. The Not Burgers Assuming you had raw meat and Mueslix for breakfast, there're also non-meat-disc faves like fried wild whitefish & chips, a cheddar-smothered hot dog on a potato bun, toasted sourdough paninis (shrimp po' boy, BLT, pastrami on rye w/ Thousand Island) and six types of fries, including truffled parm, mushroom poutine, or even beet, if you prefer to Be Like That.
Recommended Video
You Can Fit This Grill In Your Backpack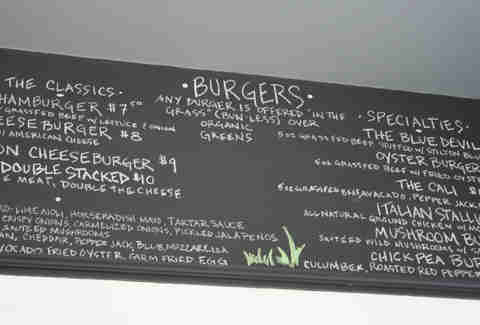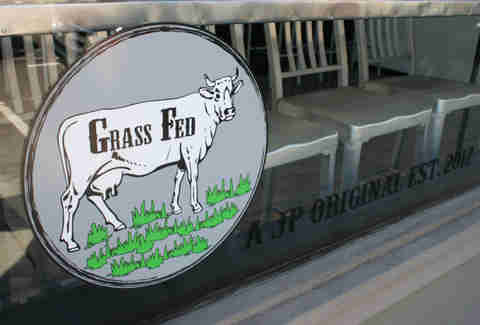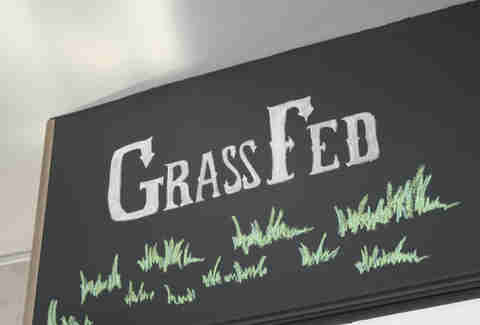 Previous Venue
Next Venue
Venue Description
1. Grass Fed
605 Centre St, Boston, MA 02130
As its name suggest, this place is a burger joint. But before you pigeon hole it, just know that they also dole out sammies, hotdogs, and probably the most overlooked/underrated item, adult milkshakes(!) with flavors like Salted Caramel and Banana's Foster Parent.