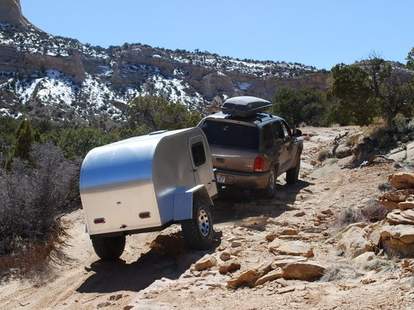 If 2006's RV taught us anything, it's that the The Great Outdoors is better when the only massive camper around is John Candy. Fortunately, Moby 1 modeled their line of modern, lightweight towing campers after "teardrop" ones from the '30s, offering many of the same amenities as their less nimble counterparts in packages so svelte, some of 'em can be towed by a motorcycle. To prove it, we've put together a slideshow more awe-inspiring than any National Park could hope to be, so kick back, relax, and imagine you're headed out camping as you peep their flagship XTR model in sexy, sexy action.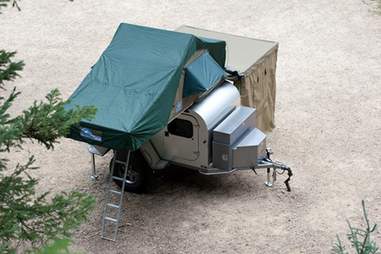 The XTR is so attractive, it can pitch its own tent.
Technically this is the XC model, but don't you feel like you're headed out camping?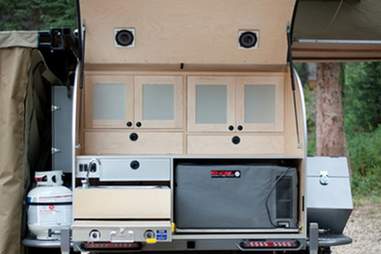 The speakers above the kitchen can be used to crank your food-themed playlist. 112 in the house, y'all!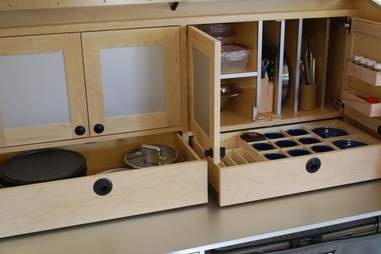 Built-in fridge, cabinets, and spice rack? Check.
You're not a savage... yet, so be sure to wash your hands!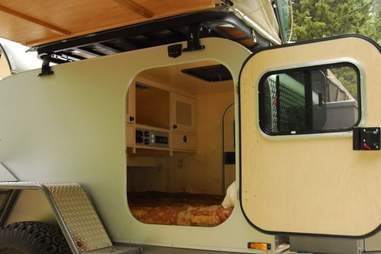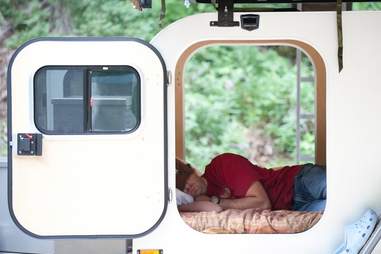 "OK, hear me out -- we take a day off, drive for hours, then take an epic nap."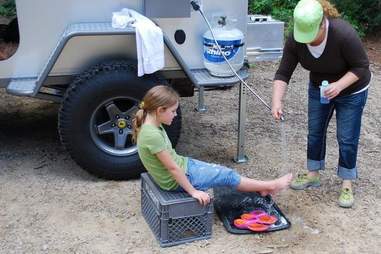 When you nap, small children come and use your hot-water shower.
It's probably time to turn in. After all, you had a long day of napping.
The Moby 1 XTR: truly a shining star amidst a sea of Photoshopped ones.