It's a known fact that rock stars only endorse products they can relate to (the KISS Forever Casket was only introduced after their career died), so don't act surprised that Vince Neil just launched a brand-new gentlemen's club: Girls, Girls, Girls.
A revamp of the Deja Vu Erotic Ultra Lounge, GGG's 10000sqft holds bars, three stages, numerous red velvet couches, and walls awash in giant photos both sexy (scantily clad rocker chicks) and really sexy (Vince Neil). Of course there's also plenty of Motley Crue memorabilia, from platinum records, to signed guitars, to a pimped-out motorcycle Vince rode to the grand opening and left in the lobby, as he apparently had something better to ride home.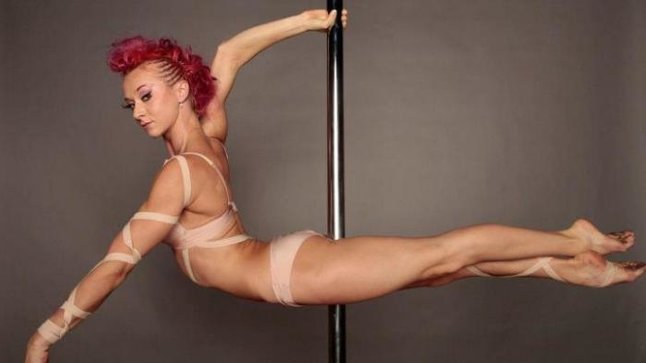 Playing nothing but straight rock & roll (suck a fat one, Usher feat. Ludacris and Lil Jon!), the talent's heavy on tats, piercings, and crazy dyed hair, as evidenced by their insanely acrobatic former Cirque du Soleil headliner Pink Puma.
Should you be balling out of control, A) stop listening to Jermaine Dupri, because this joint is strictly rock & roll!, and B) head to Vince's private VIP room, where one-way glass will ward off prying eyes as your $500-per-hour entertainer refuses to give you a kiss while dancing to them.
Photos by Tom Donoghue